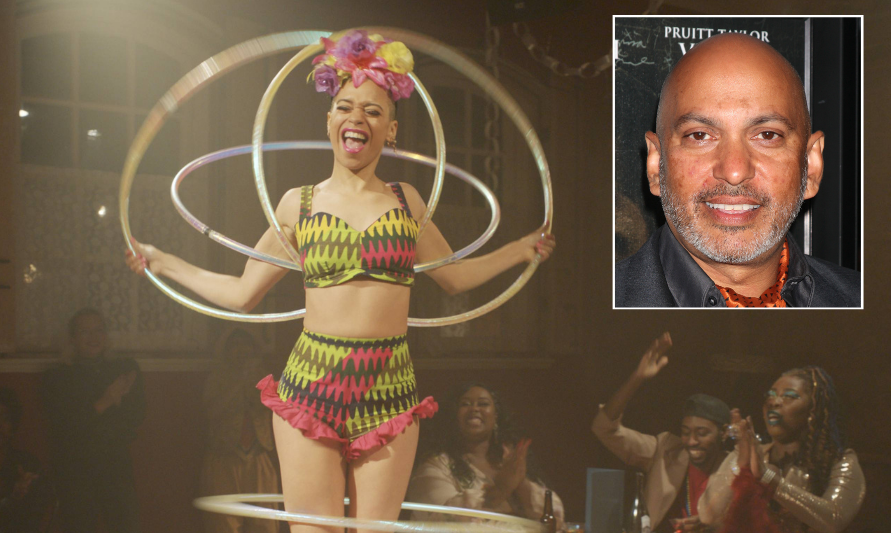 Photo thanks to Arts Council England, BBC Arts, Battersea Arts Centre.
An Isle of Wight-born director says he is "shocked and amazed" after picking up a Royal Television Society (RTS) award.
Shanklin-born Suri Krishnamma, who is currently filming episodes of hit ITV soap Emmerdale, has been recognised for his work directing The Way Out.
The film, which was remarkably shot in one continuous, unbroken take, formed part of the BBC's Performance Live strand and aired on BBC Four.
It is set within Battersea Arts Centre and stars comedian Omid Djalili and Blaithin Mac Gabhann.
Suri and his camera team have been awarded for their multi-camera work.
"It's an incredible honour. I was thrilled to be nominated but to actually go on and win it. I was shocked and amazed and thrilled for myself and the whole camera team, Suri said.
"I directed it - but I also designed the single shot, which the film is. It's one continuous take, all shot at Battersea in London. It was really the style of the shooting tape that really attracted the attention of the Royal Television Society and they awarded it first prize. That was last night and I think we're all buzzing from the success of that."
The Way Out follows a young, frightened person who runs into a building full of art. She is propelled into a surreal theatrical adventure by a mysterious guide, played by Omid Djalili, who offers an alternative way out.
Suri, who went to school in Carisbrooke and at Nine Acres Primary school, says it showcases "artistic expression - and the transformative power of art."
RTS judges described the film as "astonishing". They said:
"A properly original production in which the camera gained an identity and presence all of its own. To achieve such a seamless piece of storytelling in a multi-camera lighting rig was an astonishing technical feat."
The film is available to view on BBC iPlayer, here.
Since leaving the Isle of Wight, Suri has gone on to direct episodes of Emmerdale, as well as Coronation Street.
As a West Ham United supporter, he has also co-directed Iron Men, which looks at the club's final days at the Boleyn Ground.