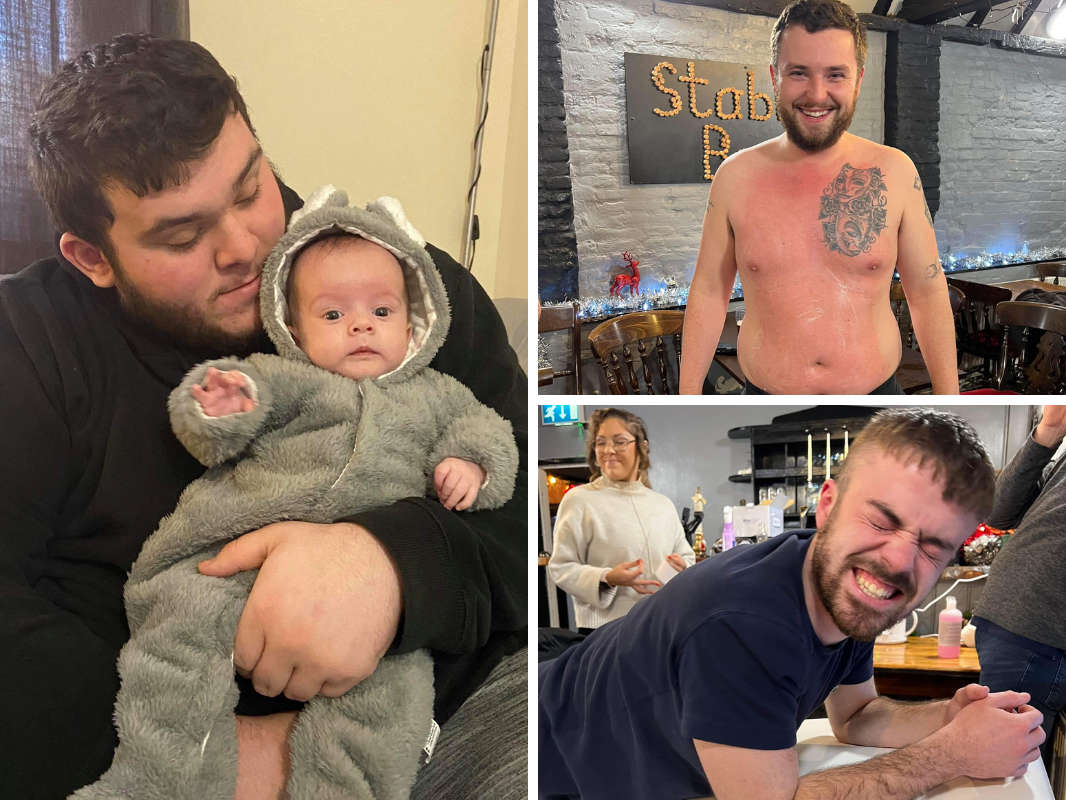 Lots of hair and thousands of pounds in cash! A fundraising event in memory of Islander Lewis Gregory has pulled out all the stops.
Staff at Newport's The Castle Inn, where Lewis worked as a chef, "laughed through the pain" as their chests, backs and legs were waxed.
A raffle also took place at the event, which was raising money for Lewis' one-year-old daughter Esme.
The Daddy's Little Girl Fund was set up last month (November) in the wake of the 23-year-old's unexpected death.
"The fundraising evening was simply amazing, boosting our Go Fund Me page by £7,770.00, bringing the total to £12,230.00, Lewis' father Ian Gregory told Isle of Wight Radio.
"Lewis's colleagues got waxed for sponsorship and there was no end if people paying extra to tear the odd strip off some of the staff and bosses. Lewis would have wet himself laughing and I made sure I got a few strips on his behalf.
"This money really does give an excellent start to setting up the trust fund for Esme and we intend to add to it each year. Lewis would have spent his money on his daughter growing up, so this is only what he would have spent over her growing up that he would have spent himself."
Posting on Facebook, The Castle Inn said it plans to add a Daddy's Little Girl Fund bucket to its bar permanently.
In the new year, staff say they will rename Lewis' much-loved Chicken and Chorizo Tagliatelle creation to 'Gregory Tagliatelle'. Proceeds from every sale will go straight into the fund
Plans are already afoot for Lewis' family to take part in a sponsored parachute jump around his birthday in June.
Family and friends gathered to pay their respects as he was laid to rest on Wednesday (15).