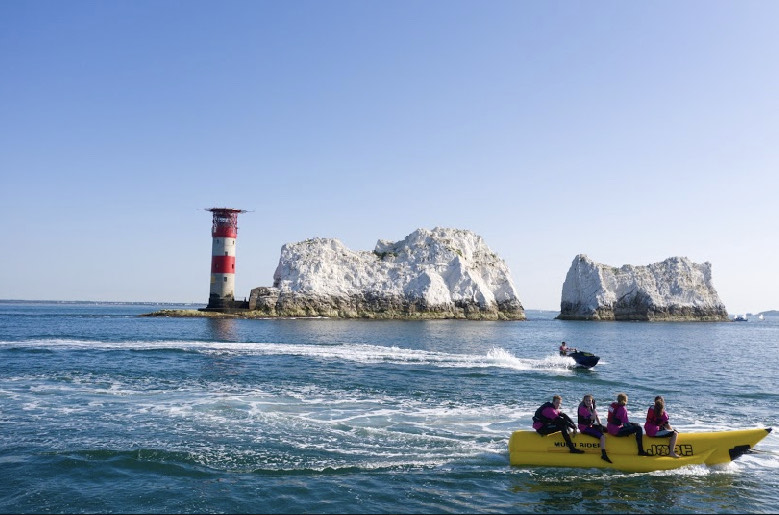 Four Isle of Wight teenagers have raised almost £3,000 for charity by riding around the Island on an inflatable banana boat,
Grace Argyle, Ellie Tasker, Tom Isaacson and Jess Atkins (aged 14 and 15) travelled for a total of 57 miles anti-clockwise around the Island on Saturday, July 17, to raise funds for Kissy Puppy, The Sophie Rolf Trust.
The group were accompanied by a safety boat throughout the journey, which took a total of five hours to complete.
The challenge started and finished in Yarmouth, with a snack break in Sandown Bay and a quick stop in Osborne Bay to change drivers.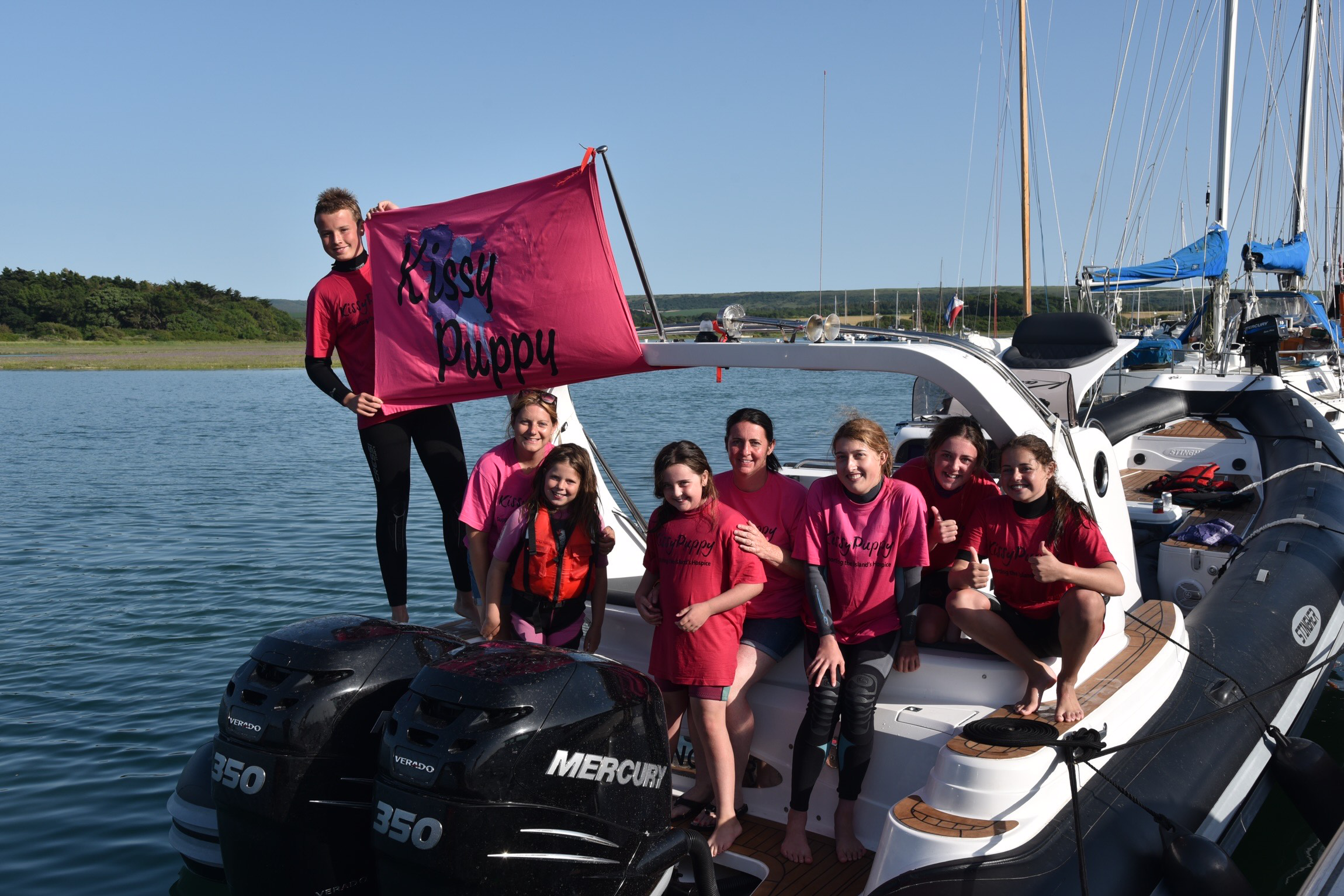 Grace's father and challenge organiser, Lee Argyle, said:
"Tom fell off the back of the banana coming into Osborne Bay, which was quite amusing. The kids also contended with blistered hands from holding on and achy everything from bouncing up and down for hours on end! This didn't stop them grinning, singing and laughing all the way round the Island.
"Sophie's mum Gemma came to see us off from Yarmouth which was quite a special moment and we also had numerous well-wishers dotted around the coast of the Island cheering us on.
"The kids showed amazing endurance and the team have been overwhelmed by the extremely generous donations for the wonderful KissyPuppy."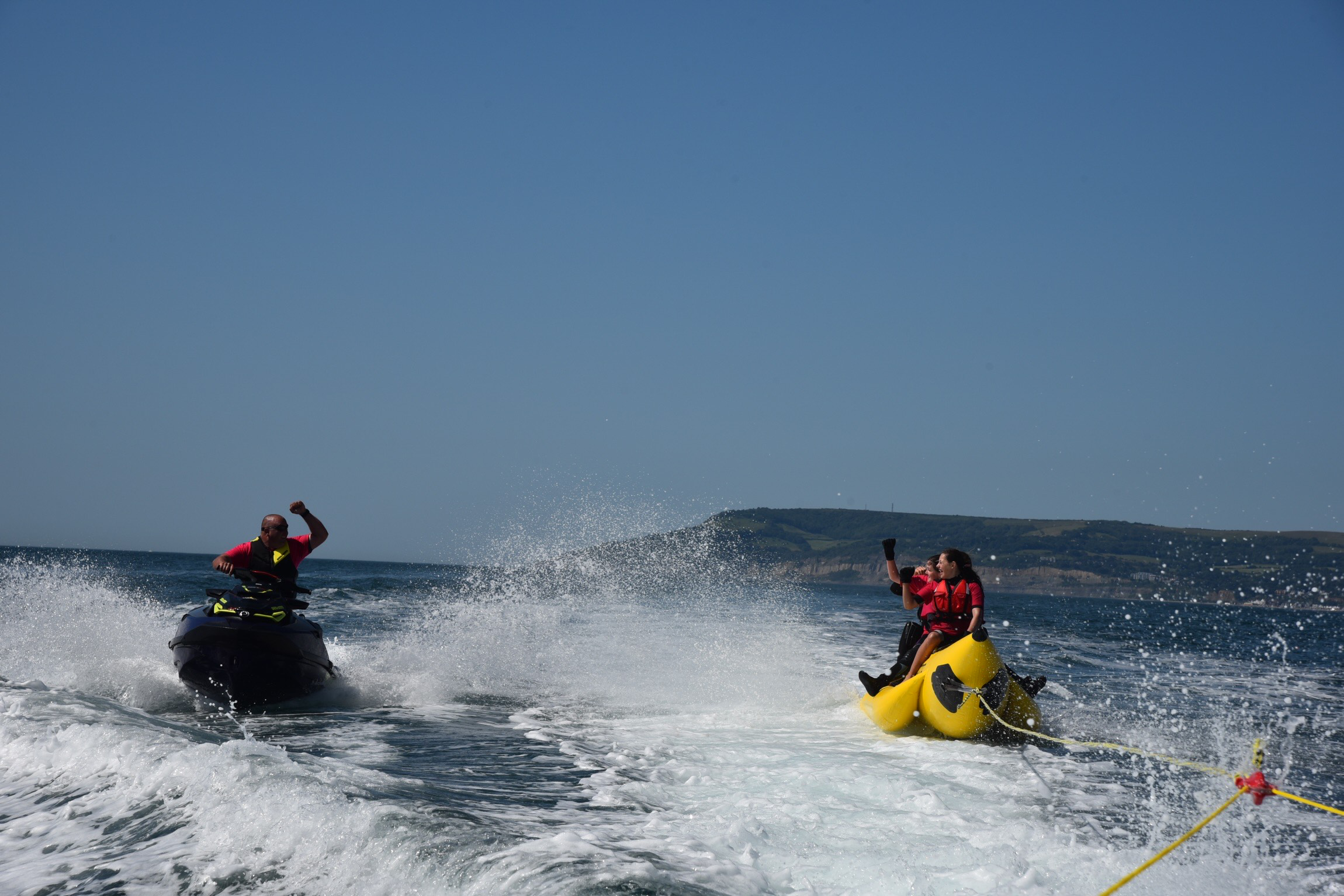 The group carefully studied the weather and tides in the lead up to the event — and were thrilled to end up with perfect conditions on the day.
Speaking of the charity, Kissy Puppy, which supports Isle of Wight children with life-shortening conditions, organiser Lee Argyle said:
"We couldn't think of a better cause to raise funds for."
You can sponsor the group at: https://www.justgiving.com/fundraising/lee-argyle