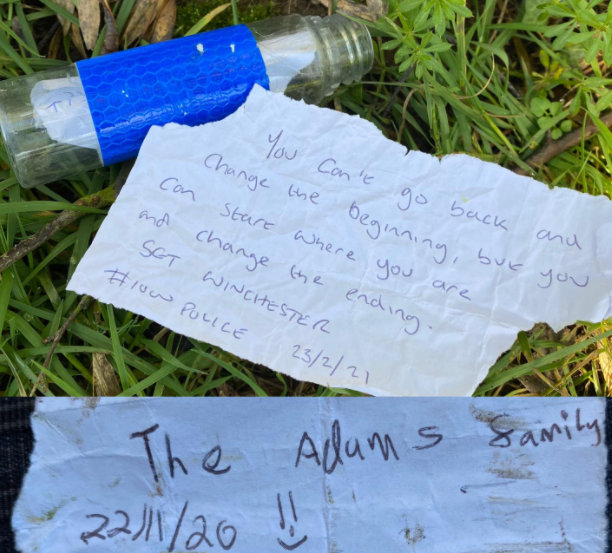 Facebook: Isle of Wight Police
A police officer on the Isle of Wight couldn't believe what he saw when he was called to reports of a suspicious package.
Sgt Winchester said police were alerted to the package this morning (Tuesday).
Fortunately, he didn't have to 'send an SOS' as the package was revealed to be a letter in a bottle.
A hand written note had been put inside from 'The Adams Family', prompting him to lurch forward to read more.
Sgt Winchester decided to add to the mystery, by putting his own note inside.
He also thanked the member of the public for doing the right thing by reporting the suspicious object.