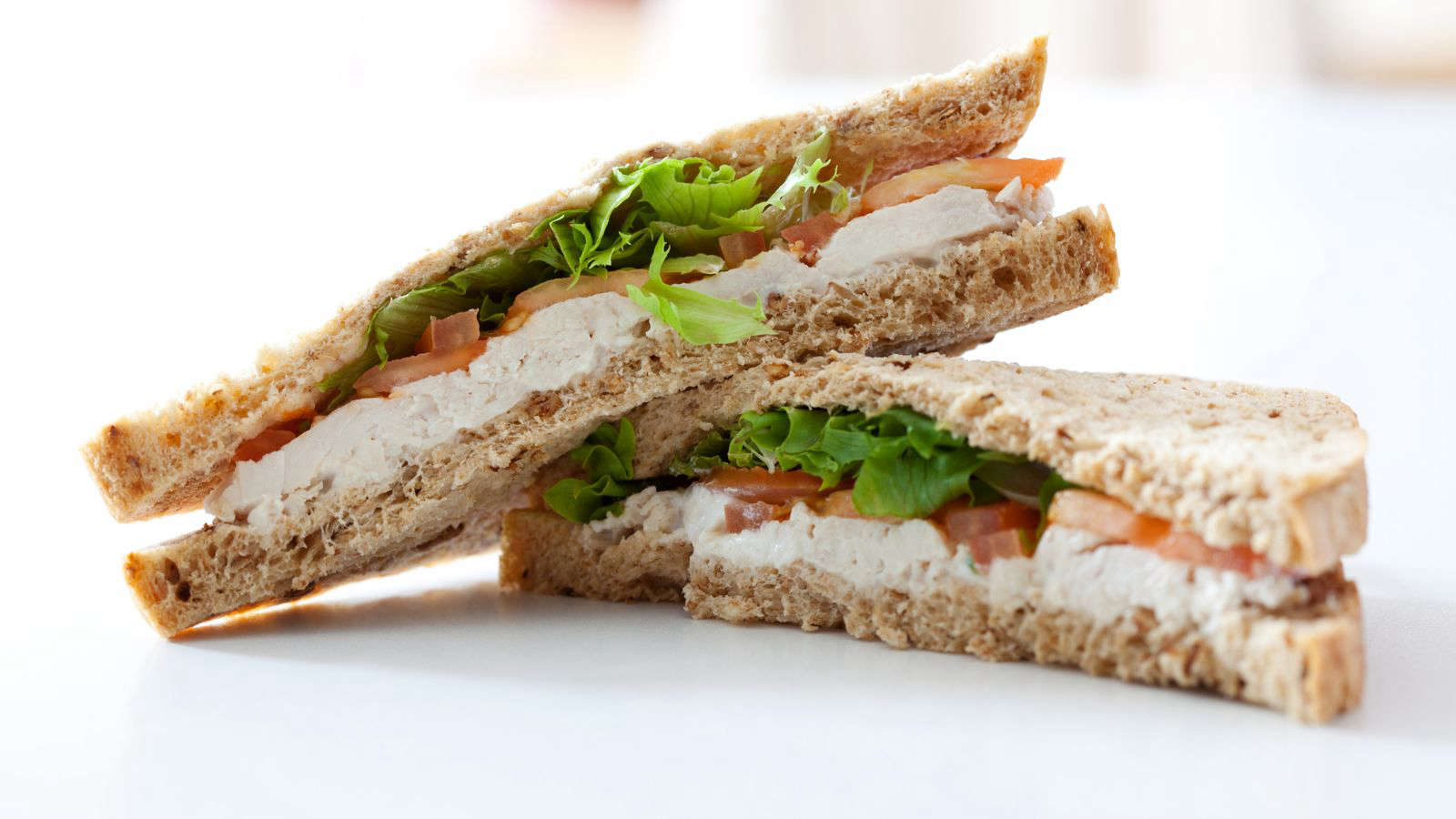 Supermarkets including Tesco, Waitrose and Sainsburys are recalling more than 100 chicken products due to fears of salmonella.
Affected items were on sale in supermarkets and in to go retail outlets, including Costa, Shell and One Stop.
The outbreak has been linked to a factory in Hull.
Tesco is withdrawing 14 items from sale, including a range of its cooked chicken breast slices.
M&S are withdrawing 12 products from sale, including deli chicken fillers and a number of salads and sandwiches.
Waitrose is recalling a further 10, all of which contain chicken, with a use-by date up to 14 May.
Sainsbury's has recalled 33 items.
Anyone who has bought any of the items is advised not to eat them and return them for a full refund.
The issue was first raised on 10 May when Aldi withdrew its Eat + Go Chicken & Bacon Caesar Wrap and Eat + Go Chicken & Bacon Caesar Wrap Triple from sale.
In a statement from the Food Standards Agency, it said this was because of the possible presence of salmonella.
The full list of items can be seen here.
The affected products had use-by dates of between 11 and 20 May.
The list of products affected in Tesco are:
Tesco chicken breast slices 180g
Tesco chicken breast slices 360g
Tesco chicken breast slices 180g
Tesco tikka chicken breast thins 180g
Tesco coronation chicken pieces 180g
Tesco tandoori chicken pieces 180g
Tesco garlic & herb chicken breast mini fillets 170g
Tesco fajita chicken breast mini fillets 170g
Tesco flame grilled chicken breast mini fillets 170g
sliced chicken breast with sage & onion 180g
Tesco piri piri chicken breast mini fillets 170g
Tesco BBQ chicken breast pieces 180g
Tesco piri piri chicken breast pieces 180g
Tesco flame grilled chicken thins 180g