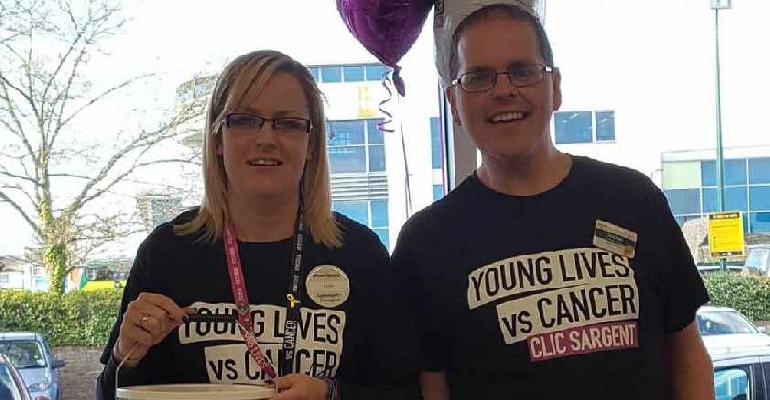 Staff at Morrisons in Newport have had to get creative in an effort to fundraise for CLIC Sargent – the UK's leading charity for young people with cancer.
Instead of making a donation in a physical collection bucket or tin, people are able to make a donation to the store's Big Virtual Collection JustGiving page.
Due to the coronavirus outbreak, the partnership's usual fundraising activity has been on hold and so the Big Virtual Collection was launched as a way for staff and customers to continue to support young cancer patients.
CLIC Sargent has seen a 60 per cent drop in income with fundraising events cancelled or on hold, due to the pandemic.
This means a devastating loss of £8 million this year and so a big gap in the income needed to pay for vital services which support the NHS, such as Homes from Home and social worker teams normally based in hospitals.
Holli Kellett, Morrisons partnership lead at CLIC Sargent says:
"We've really missed fundraising with Morrisons and so we're really excited by the Big Virtual Collection. We've encouraged stores to be as creative as possible with their fundraising, while still following government guidelines.
"Restrictions are easing but for young people with cancer, life is only getting harder. A huge thank you to Morrisons, for their fundraising, every penny raised will help to make sure young cancer patients aren't left behind."
Leah Tosdevin, Community Champion at Morrisons, Newport added:
"We've really missed our usual fundraising for our charity partner and so we want to do all we can to make this a success to help children and young people on the Isle of wight, and beyond, who are facing cancer right now."
When cancer strikes young lives, CLIC Sargent helps families limit the damage cancer causes beyond their health. Morrisons and CLIC Sargent have been in partnership since 2017 and have so far raised over £12 million for young lives facing cancer.
Find the link to Morrisons Newport Big Virtual Collection fundraising page - https://www.justgiving.com/campaign/Newport-355-Big-Virtual-Collection.