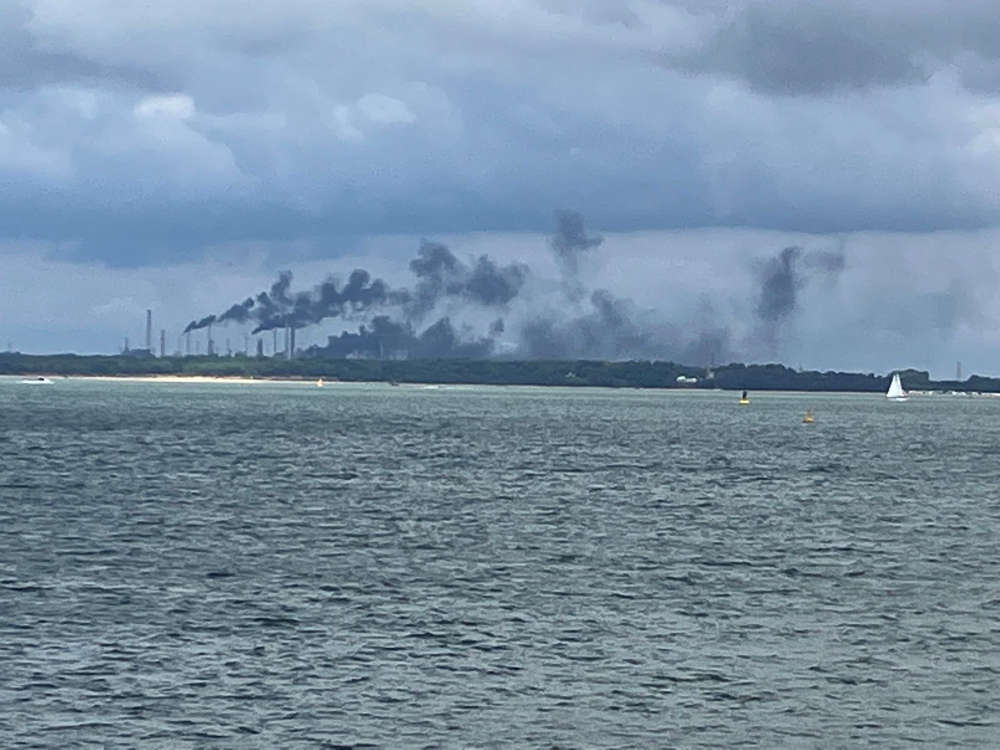 Photo from Karl Love.
A fire at Fawley refinery could be seen from the Isle of Wight this afternoon (Monday).
Thick, black smoke was spotted from across the Solent earlier.
An 'isolated' blaze broke out at on of the units at the ExxonMobil site in Fawley.

Video from Karl Love.
Crews from Hampshire and Isle of Wight Fire and Rescue Service 'moved quickly' to contain the incident.
A spokesperson for the company said:
"There have been no injuries and all personnel are accounted for. As a result we are currently having to use our flares.
"Please be assured that the use of our flares is completely safe and controlled.
"We apologise if the use of our flares cause any concern or disruption to our host community."
The fire has now been put out and firefighters have left the scene.