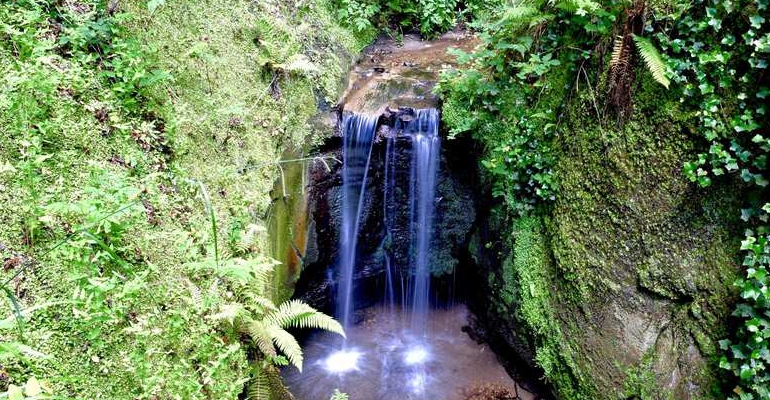 Shanklin Chine
For the first time in 200 years, Shanklin Chine will transform for a spooktacular Halloween experience this half term.
From Friday (15) through to Sunday 31st October the Chine will be offering a spooky experience aimed at children and families.
Open daily from 10am - 8pm visitors can explore the Chine in all its autumnal glory, but as the sun sets - the illuminations are turned on and the creepy critters come out of the undergrowth.
From 5pm each evening during the half-term fortnight the Chine will be illuminated like never before creating a spooky, enchanting forest.
Youngsters should keep their eyes open for howling werewolves, giant spiders and smiling jack o'lanterns.
During the weekends the Chine will come alive with a monster mash-up of live music from Charles Gold. Each night has a wicked theme;
Friday 22 Ghost and Gules
Saturday 23 Rocky Horror
Sunday 24 Come as you please
Friday 29 Weird and Wonderful
Saturday 30 Monsters Rock
Sunday 31 Halloween
Jo Porter, Operations Manager at The Chine said:
"Shanklin Chine is the perfect setting for a creepy ghost walk. With our winding pathways and dense undergrowth, who knows what
ghostly ghouls will be lurking.
"We have also ramped up our evening illuminations meaning the shadows cast with the new lighting will add to the spooky experience. With live music, food and toffee apples available there will be plenty of treats... oh and a few tricks."
Visitors to the Chine do not need to pre-book.