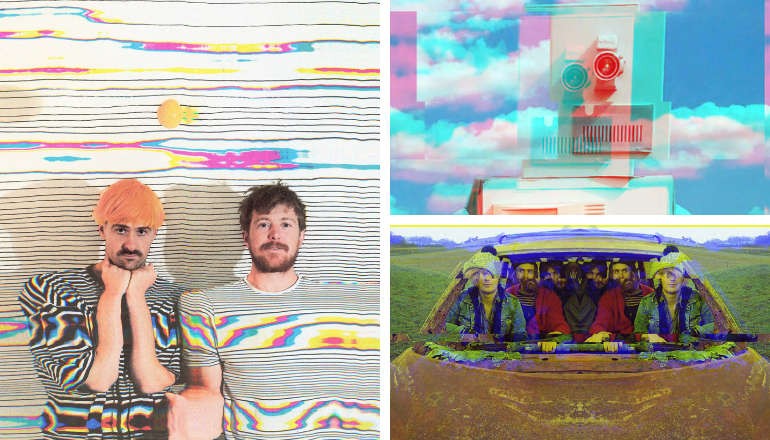 You'd be forgiven for assuming the only Isle of Wight band to feature at Glastonbury Festival this weekend has a name referring to a soggy limb, but that isn't the case.
Plastic Mermaids will make their Worthy Farm debut today (Friday) with a 3pm set on the Croissant Neuf stage — the quintet having released new single 'Something Better' to mark the occasion.
Frontman, Doug Richards, spoke to Isle of Wight Radio's Dominic Kureen in the build-up to the long weekend.
When did you find out you were going to be on the bill?
A slot opened up belatedly which is amazing as it's been a dream for years.
Every year that goes by we think 'hopefully we'll do Glastonbury next year' — so we're stoked to be there this time!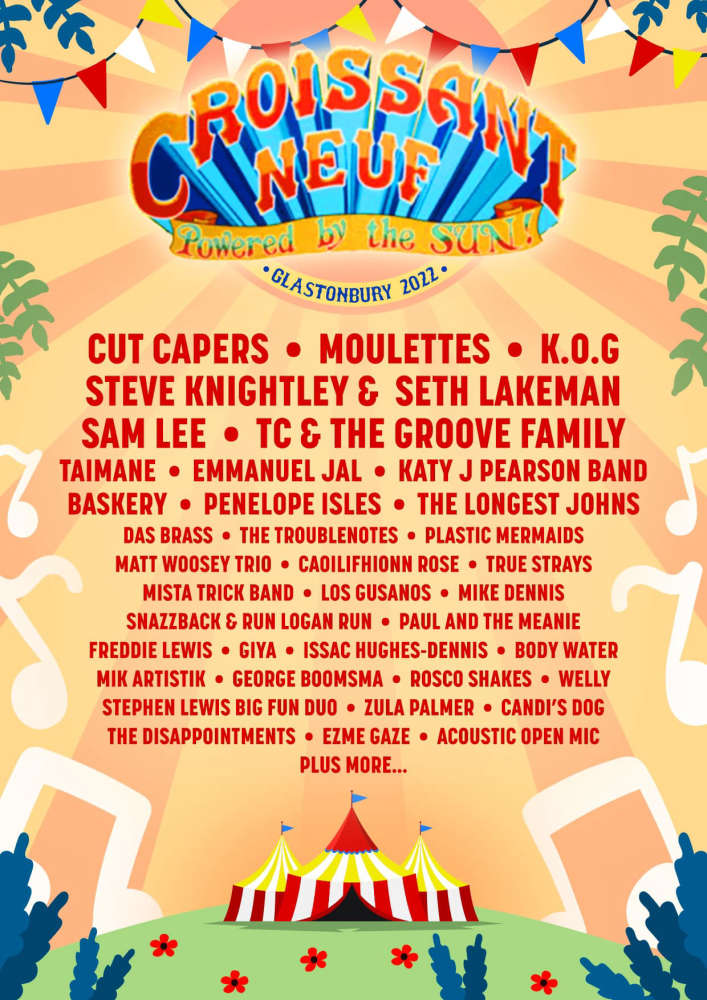 You're known for your amazing live shows, do you have anything in store for the Croissant Neuf revellers?
We've been working on a set for the last couple of weeks and have some new sounds and bits of music, so I think it'll be a special one.
Who else are you looking forward to seeing at the festival?
I started scrolling through the line-up and got overwhelmed, but I'll definitely watch Kendrick Lamar, Herbie Hancock, Big Steve and Squid.
We're aiming to have a nice time and go with the flow.
People can't pigeon-hole you into a specific genre, is that by design or something organic?
If anything, I think we'd be more successful and make more money if we WERE easier to pigeon hole! They never know what Spotify playlist to put us on.
I used to worry about it, but now I just go with it and enjoy it for what it is.
There's currently a splurge of breakthrough talent from the Island — yourselves, Wet Leg, Lauran Hibberd, Coach Party, Beth Brookfield and others — why is it such a fertile time for the local scene?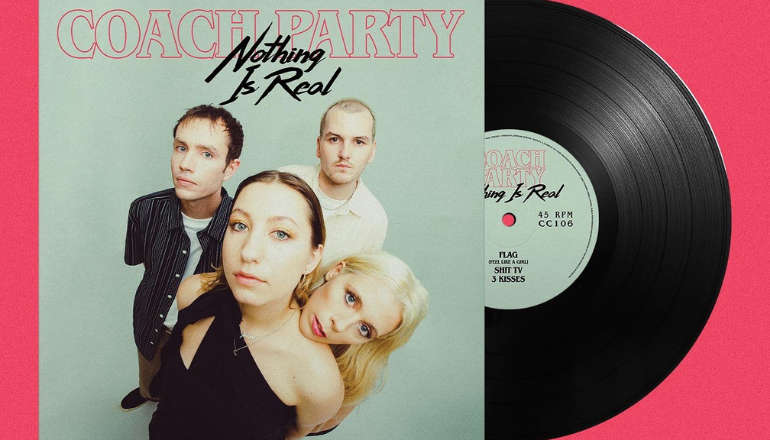 Things happen in waves. When people around you and your mates are doing well you start to feed off each other.
I've played with people from Wet Leg and Coach Party, and our guitarist Chris played with Lauran Hibberd for a while, so when somebody starts doing a bit better you set your ambitions higher, it pushes your levels and you learn from each other.
It's great for the Isle of Wight to have all of this music coming through.
Are there any other Isle of Wight musicians people might not have heard of yet who you'd recommend they listen to?
Definitely, Froglands PK's new stuff is really sweet and he's definitely worth checking out. Preost is a 22-year-old arty-electronic musician who's got a lot of depth and thought to what he's producing.
You released your second album 'Suddenly Everyone Explodes' in 2019, do you have any plans for a follow-up?
Yes — We have a new LP called 'It's Not Comfortable to Grow' coming out before we go on tour in December and we released our new single, 'Something Better', today.

There's a story about you guys rowing for a few hours to a remote part of the Island to get a sample for a track — is that true or an urban myth?
It's true!
We were trying to record about a minute of drums and rowed out to a cave in Freshwater.
It had to be at Spring low-tide on a windless morning, so we left at 5am and recorded a drum track in a cave there!
What other lengths have you gone to, to record audio?
The last record, we used a Gurnard church to re-amp vocals through.
We've also been working on an idea for a synthesiser controlled by a pigeon, but that hasn't quite come to fruition yet!
My brother (Jamie, who sings, plays guitar and keyboard in the band) makes all the equipment we record with actually.
He's got a pedal company in Cowes called Neon Exit, which the likes of Radiohead, Jack White and Bon Iver are all using.
How can people find out more about Plastic Mermaids and get their hands on some merch?
The best way is our website, YouTube or by joining our mailing list. We put a lot of effort into making stupid videos!