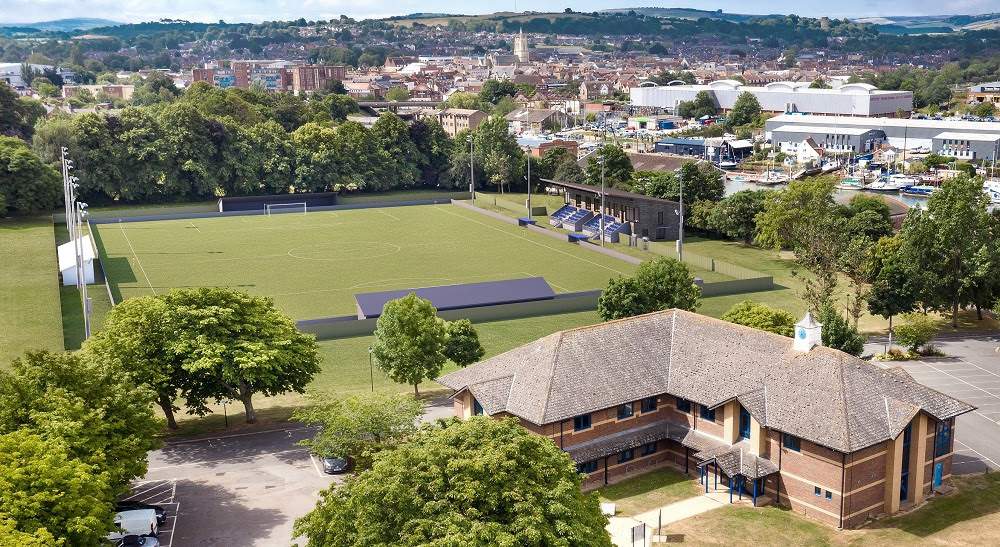 Housing is back on the agenda for Seaclose Park in Newport, just 18 months after it was removed to safeguard the park for recreational use.
The original regeneration plans for Newport Harbour were unveiled more than 18 months ago with 40 houses planned for the entrance to the park, off Fairlee Road, and on the existing Fairlee Service Station site.
They sparked a campaign by Cllr Price to throw out the plans, who, at the time, said it would be 'absolutely destructive'.
More than 3,200 people signed his petition and were ultimately successful in getting the authority to do a U-turn.
Now, the authority has changed its mind again with the newest masterplan coming before cabinet this week.
The new plan still shows housing on 'Seaclose Gate', but the council says the area is under review — with housing on both sides of the entrance, one side or none at all.
The switch, the council say, is due to the Covid-19 pandemic, with the Island's housing situation changing, and a wider recognition of the urgent need for housing in the right locations.
A council spokesperson said, following feedback, the authority did not intend to bring back the rejected plans but review potential for more limited housing.
Speaking at last night's Newport and Carisbrooke Community Council meeting, Chris Ashman, the Isle of Wight Council's regeneration director, said the housing was being put back to keep all options open.
However, Cllr Matthew Price believes it would be detrimental to the area.
Speaking after the meeting, he said it was outrageous the council would even consider using the park as an option for any kind of development after previous consultations and turning down a welcomed plan to bring football back to the town.
He said:
"To suggest things have moved on since then is utterly ridiculous. What hasn't changed is people's opinion for what Seaclose Park should be, which is recreation for every part."
In the whole Newport Harbour project, 200 to 300 new housing units are suggested as well as a hotel, community centre and footbridge over the Medina.
The proposals are not set in stone, however, with further rounds of consultation and approval needed.