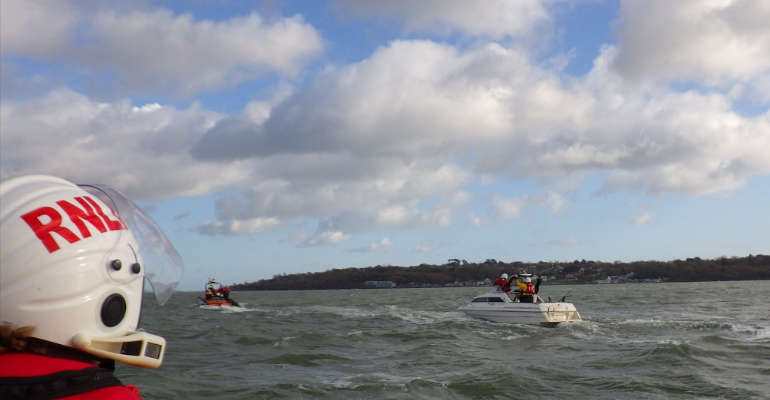 Cowes Lifeboat (Stock picture)
A Force 6 wind led to Cowes RNLI lifeboat going to the aid of a 35-foot yacht on which three of the four men aboard were suffering from severe sea-sickness yesterday (Friday).
A radio call for help came as the skipper sailed from mid-Solent to the relative shelter of Osborne Bay, after failing to start his engine.
The lifeboat launched at 3.50pm, and on arrival at the scene a lifeboat crew member went aboard and gave out seasick tablets.
Then the yacht was towed to Trinity Landing where coastguards were waiting to give the sick crew-men further attention.
Also arriving at Trinity Landing was a yacht which had been dismasted in the wind-swept western Solent and towed to safety by Yarmouth lifeboat.
It was the first time that Jason Hughes, a newly appointed Deputy Launch Officer at Cowes, has given the required go-ahead for a launching.