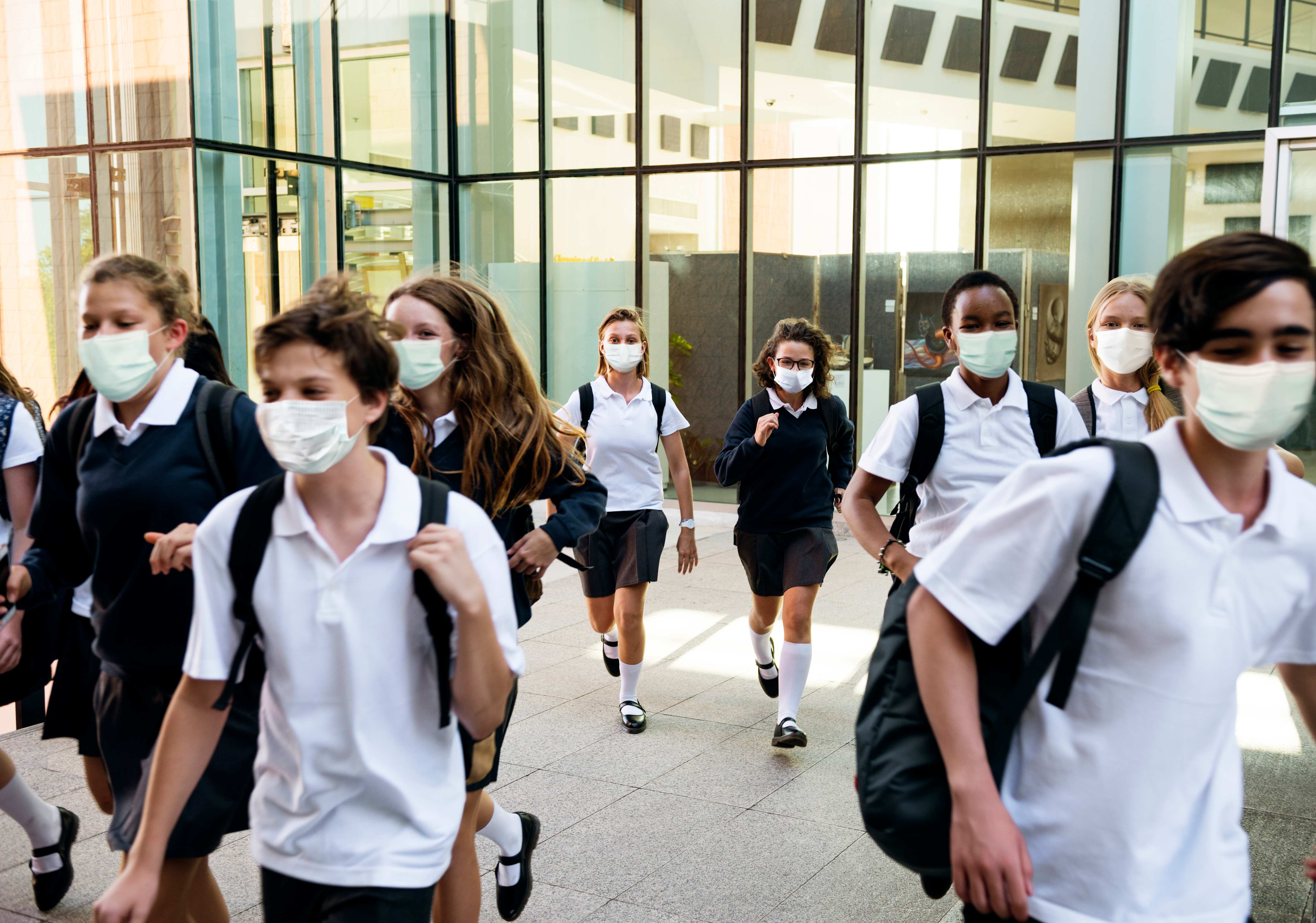 The Isle of Wight has been praised for having some of the highest school attendance figures in the country, but the National Education Union (NEU) has warned of complacency and is calling for face coverings to be reinstated in classrooms.
The Island's Peter Shreeve, Assistant District Secretary of the NEU, has also raised concerns over Covid rates in secondary schools.
Commenting on figures, which were recorded during the week commencing May 24, he said:
"Isle of Wight school attendance figures look remarkably positive for the week before half-term with 96% of primary pupils, 90% of secondary students and 92% of special school students attending.
"Isle of Wight school attendance is higher than almost all local authorities in England – in the top seven of all LAs in each sector, albeit jointly in some cases. We should be proud of the efforts being made by all concerned to get back to the educational normal."
In primary schools, the Isle of Wight saw 96% of pupils attend during the week of May 24, with only Brighton and Hove doing better, with 97% of their students in school.
Secondary schools had a slightly lower attendance rate, with 90% of children in school — although only 1% of children were off school due to Covid related reasons. Only six local authorities (out of 150) had a higher secondary school attendance rate.
Peter Shreeve warned of rising Covid rates in secondary schools in other areas — and called for masks to be reinstated in classrooms to help stop the spread.
"We should recall how rapid the situation can deteriorate and be aware of challenges hovering in other areas.
"Attendance figures for the week before half-term show troubling levels of Covid-related absence among both pupils and staff in areas affected by the new Delta variant of Covid-19.
"Numbers have been pleasingly low in Island schools in the week before half-term but we should not remain complacent and remember we do not exist in a vacuum.
"In order to keep face-to-face learning on a sustainable footing, Government must take the rising secondary school case numbers seriously. The requirement for staff and students to wear face coverings should be reinstated, and the encouragement for pupil testing must be kept up. Caution should remain the watch word."