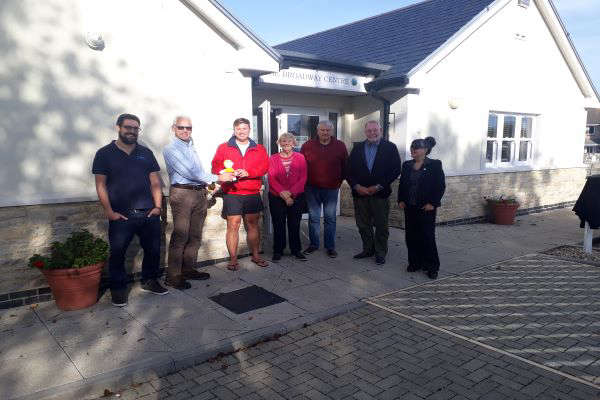 Sandown Town Council has presented the Beach Manager of the Sandown Lifeguards Team with a commemorative mascot in recognition of the outstanding work of the team.
They established the team at short notice after the Covid lockdown, and their end of season report included details of the 536 beach related incidents the team responded to.
Todd Miller collected the accolade.
Town Mayor, Paddy Lightfoot, said:
"The team are to congratulated on their contribution to keeping Sandown's beach safe. They have been very visible and proactive, saving the lives of a mother and young son who went out of their depth and had to be rescued, as well as other preventative actions during the Summer."
Plans are being developed to enhance the lifeguard service, reintroduce drowning preventative initiatives, such as school talks, during 2022, hopefully contributing to Sandown retaining its Blue Flag status.
The Town Council has also funded rubbish collection on the beach, installation and removal of the Buoys, and have plans for the reprovision of public toilet at Eastern Gardens.
Deputy Mayor, Heather Humby, added:
"The response from the Public has been heartening and the Team, under Todd's leadership, deserve recognition for the added safety they have brought to Sandown."
Paddy concluded:
"It's really important that we support local organisations, such as the safety team, who are made of up of highly trained lifeguards who have really integrated with local longshoremen and the Independent Lifeboat, and we wish to develop this structure in the coming years."