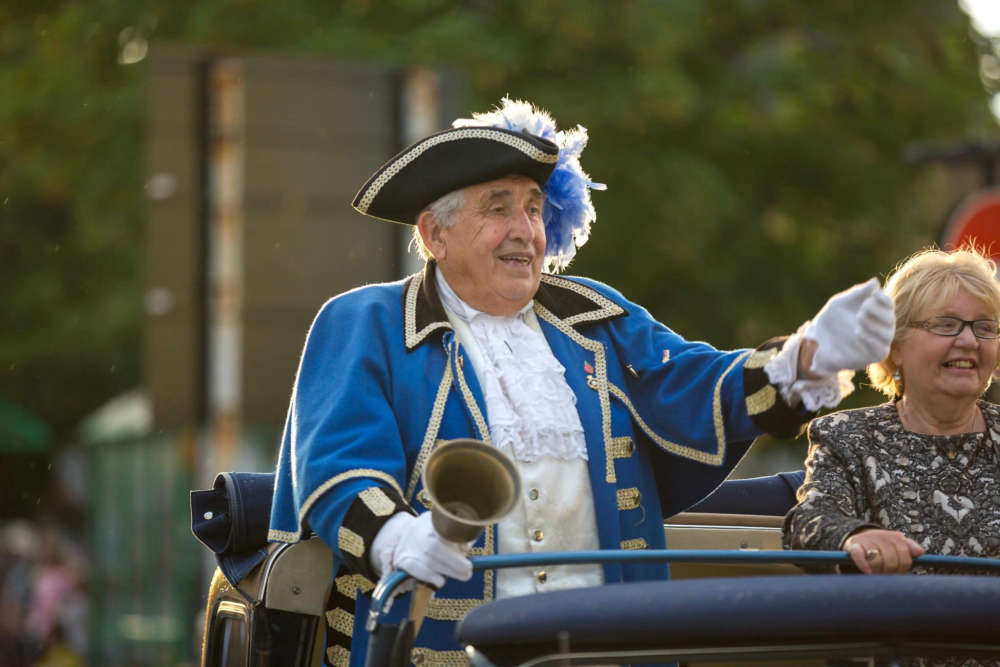 Photo from Sandown Carnival.
Tributes are being paid to Sandown's much-loved town crier who has died aged 80.
John Davies was a familiar face in the town, having appeared at many events over the years, including Sandown Carnival.
He most-recently turned out for Sandown's Platinum Jubilee Celebrations over the weekend and opened the Big Picnic at Brown's Golf Course on Sunday (5).
Posting on Facebook, Sandown Carnival said:
"It is with great sadness that we share the news of the passing of Sandown's much loved town crier John Davies.
"John was a huge character at our events, a former committee member and a great supporter of carnival, he will be sadly missed by us all.
"Rest in peace John."