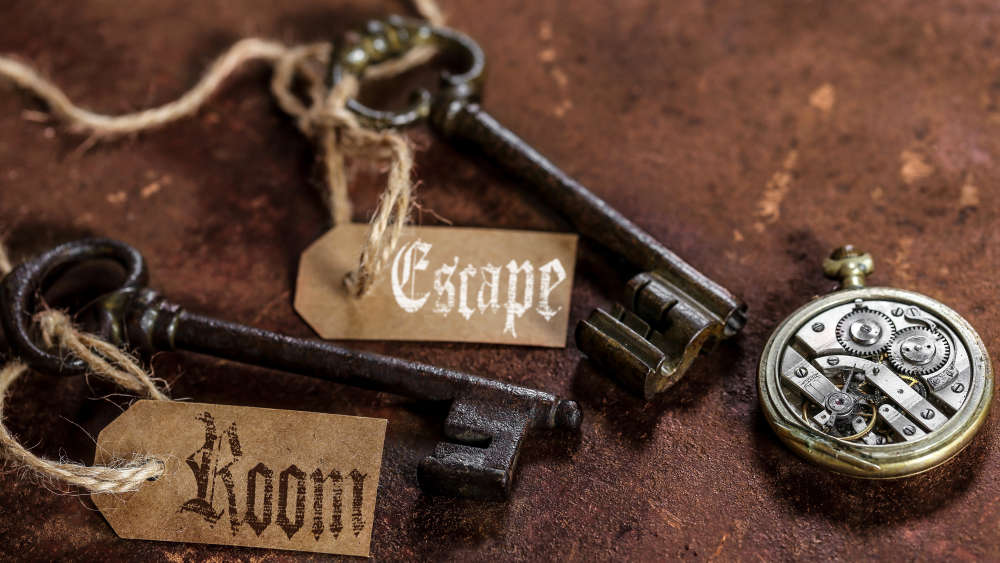 'The Lost Crypt' is no ordinary Escape Room  - it is the brainchild of charity Aspire Ryde and based on the historic and questionable final resting place of Dr James Lind.
The Naval Surgeon was born in 1716 and died in 1794 - with questions left unanswered surrounding his death.
The 60-minute game asks small groups to collaborate and solve real-life puzzles, uncovering clues within the crypt and ultimately, making their escape. Those unable to complete the challenge risk being stuck inside… indefinitely.
Two or more players are required to take part, with four to six players recommended. The game is family-friendly but because of its complexity, only suitable for children aged eight and above, who can play if accompanied by two or more adults. The Lost Crypt is also geared towards friendship groups, businesses and holiday visitors alike.
The Escape Room is located in a disused, and formerly hidden part of Trinity Buildings lower crypt, on Dover Street in Ryde. The room has been developed as a new source of funding for Island-based Aspire Ryde; a social enterprise charity committed to helping people transform their lives and the places they live.
Aspire CEO, Trevor Nicholas on their new and unique project, said:
"Like all charities, we need to cover our running costs. Some charities cover costs through fundraising events, charity shops and lotteries. We do some of those things ourselves, but we like to be different and innovative in the way we work.
"Our Church building had some really interesting spaces that were just used for storage and we spotted an opportunity to do something creative with them. Our new Lost Crypt Escape Room will open Aspire to a whole new audience. It will bring in funding but will also help spread the word about what we do.
"It will create jobs and will hopefully bring tourists and visitors into Ryde, boosting the local economy and supporting local businesses. Aspire Ryde exists to build our whole community, and this is an opportunity to do that in a different, exciting and fun way."
Bookings can only be made online and tickets are from £20 - £30 depending on group sizes.
The Escape Room will be open Sunday, Tuesday and Thursday (10:00 – 19:00), with late nights on Fridays and Saturdays (10:00 – 21:00).
Special events such as corporate team building activities can also be arranged.
All money raised from bookings goes straight back into supporting areas of vital need.