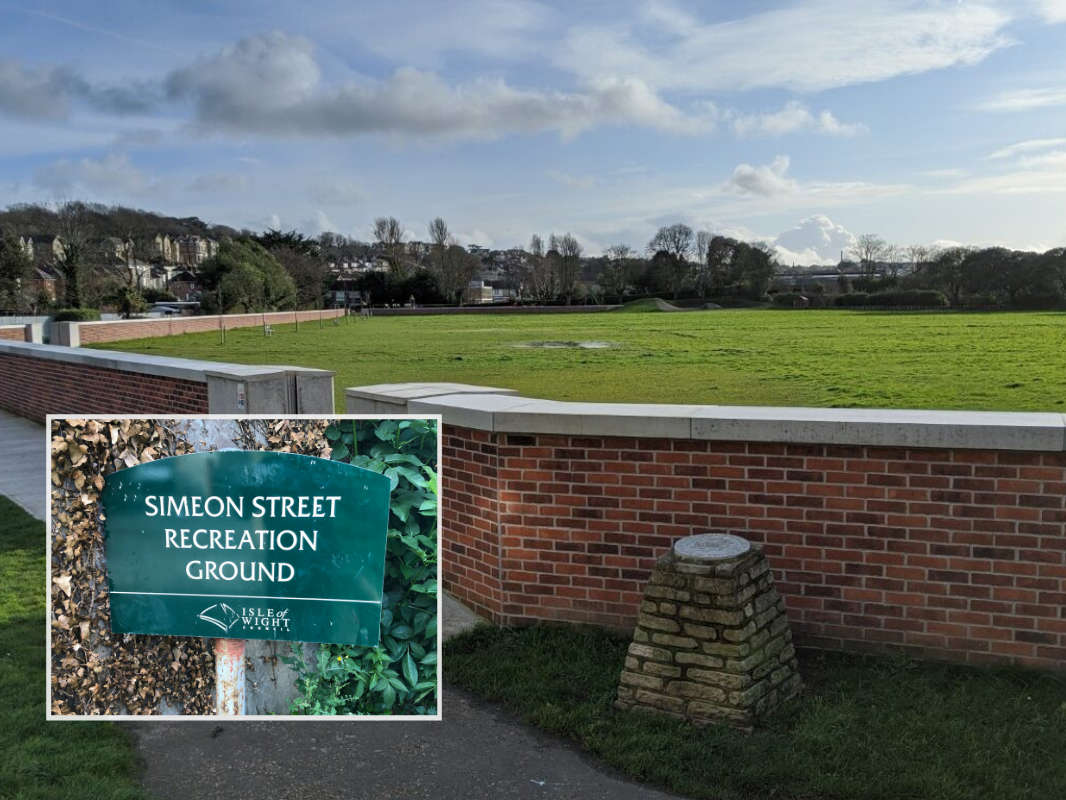 Ryde residents say they're "astonished" plans to turn Simeon Recreation Ground into a temporary car park look set to go ahead.
Concerns have been raised about flooding and 'unsuitable' access to the site. The rec has been prone to major flooding in the past, and already has a flood defence wall installed.
Letters have been sent to residents by Southern Water and the Isle of Wight Council, who are trying to find alternative parking arrangements as a result of sewage repair works at Appley.
The letter states the recreation ground, which is often used by dog walkers and sports teams, is the "most viable option" due to its location.
It says the site will be turned into a car park, holding up to 200 vehicles, on Friday (23).
It reads:
"As a result of the collapsed sewer on Appley seafront Appley long-stay car park is currently not in use and we are aware that in time for peak season, an alternative car parking solution must be put in place. After much consultation and investigation, Simeon Street Recreation Ground is deemed as being the most viable option, due to its proximity to the beach and other amenities and also as its size allows for a proposed 200 spaces. It is anticipated that this will be from the 23 July 2021 during the busy summer period but will be reviewed if it is not being used. Southern Water has worked with the Isle of Wight Council and Ryde Town Council who are supportive of these alternative arrangements to ensure a successful summer season
"In partnership with Island Roads, traffic management changes will be put in place to allow a controllers flow of traffic. In terms of site management, car parking operatives will be on site daily to control the incoming and outgoing traffic; payments will be made either through the Pay By Phone app or a temporary ticket machine located within the recreation ground. that we are
"We are really sorry for the inconvenience that this might cause, but hope you will appreciate working to minimise disruption as much as possible whilst we work together to mitigate the impact of the ongoing repair works."
Concerned resident Neil Smith told Isle of Wight Radio:
"Many concerned residents and users of the green space have been astonished and surprised by this letter.
"The use of the Ground was, and always has been, for the "children of Ryde" to be able to pursue their leisure activities - especially during the Summer Holidays.
"The access and egress to and from the Ground is unsuitable - a gravel track with single file access defined by protected trees.
"The Ground is low lying and prone to flooding in inclement weather - only this last week did the torrential downpour flood the land up to several inches in a matter of minutes.
"The redesignation of the land as a flood defence area ( carried out in 2018) would compromise the defence system and flash flooding is therefore likely to occur to properties surrounding the Ground.
"The use of the Ground as an Emergency Helicopter/ Queen's Flight landing ground is likely to be compromised if it used as a 200 space car park."
Isle of Wight Radio contacted the Isle of Wight Council on Thursday (15), and is still awaiting a comment.