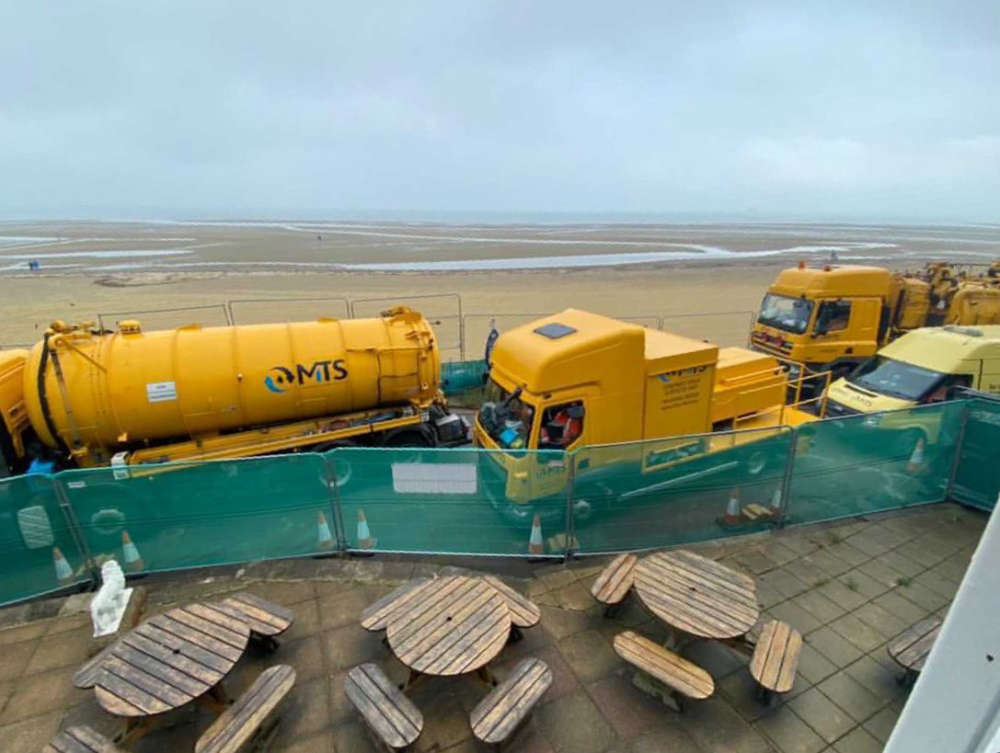 A business in Ryde has been forced to close over what it says is an 'outrageous noise and smell' of Southern Water works.
Cadet Beach Club, based at Appley, has decided it can longer provide the level of service it prides itself on.
The extensive works have been ongoing since January, after sinkhole opened up on the footpath.
Since then, Southern Water has been carried out a number of geotechnical surveys and works.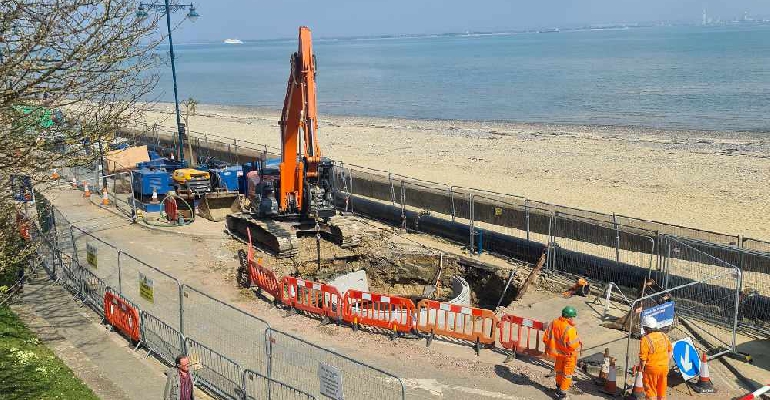 Southern Water has been investigating the sewer, how it collapsed, and the extent of the damage caused, with teams accessing it via an existing chamber downstream of the sinkhole.
Appley Beach car park remains closed, while Appley Cafe has also been shut since January.
Cadet Beach Club has said the works are now far too intrusive for it to operate.
Cadet Beach Club

'The noise and smell is just outrageous' A Ryde business says it has been forced to close because of Southern Water works. Read more: https://www.iwradio.co.uk/news/isle-of-wight-news/ryde-business-forced-to-close-over-noise-and-smell-of-southern-water-works/

Posted by Isle of Wight Radio on Tuesday, September 14, 2021
The management team said:
"As you are probably all aware the restaurant has been seriously impacted by the works being completed by Southern Water, and we feel that this is grossly effecting our ability to provide the customer experience that the beach club was set up to provide.
We feel that the lack of support both financial and structural from Southern Water that we have been unable to continue to provide what we feel the beach club should stand for.
"We will be closed until Southern Water take some action to rectify this. The outrageous noise / smell and general disregard for us and our clientele has been phenomenal.
"Any large table deposits for immediate bookings can be returned if you message the page, we hope they won't take too long, but at present the current works are simply too intrusive to operate.
"We hope to welcome you back soon."
Back in June, Southern Water Infrastructure Manager, Tim Olliffe, said:
"We apologise in advance for the increase in noise and want to reassure everyone that we are committed to keeping it to a minimum and we hope people will remain patient with us during this crucial next step.
"Now that we have reached this stage, we are able to increase working on site to 7-days a week which will commence on June 7 – being mindful of noise levels on weekends and during the lunchtime period. Workers will commit to quiet periods of less noisy work and we will also be disabling warning/reversing alarms on the vehicles; instead opting for banksmen onsite to ensure safe working practices.
"We hope that everyone will see we've worked hard to strike a fine balance between minimising impact and progressing works as quickly as possible.
"All of this is good news as it means in just a few weeks we will be in a better position to instigate repairs on the original pipe that is responsible for removing all of Ryde's sewage and wastewater."
Isle of Wight Radio has asked Southern Water for an updated statement.