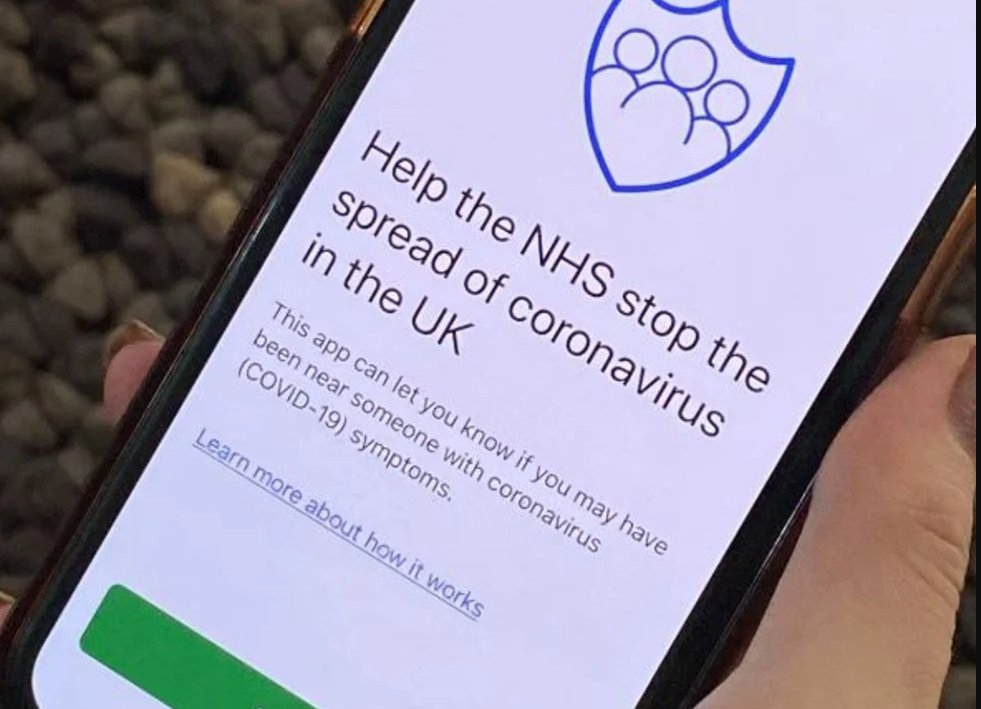 More than 1,000 people were contacted through the coronavirus app during its Isle of Wight trial, Isle of Wight Radio can exclusively reveal.
Figures show that more people were alerted through the test and trace technology throughout the month of May, than they were through human contact tracers.
A total of 1,118 people were traced from the day after its launch (May 6), to May 26. In comparison, just 163 people were approached by human contact tracers, although the Government system only went fully live on May 28.
Researchers at Oxford University say the figures coincide with a 'rapid decline' in both the number of coronavirus cases on the Island, and the rate of infection here (the 'R' number), as Isle of Wight Radio revealed earlier.
Those who carried out the study say it is still too early to tell exactly how many of those people contacted, chose to self-isolate as a result of the advice.
They say more data would show exactly how much influence the app had, compared to human contact tracers.
Speaking to Isle of Wight Radio, Oxford University's Dr Michelle Kendall said:
"What are our data shows is that straight after the launch of test and trace the number of new infections dropped rapidly and the 'R' rate dropped. It was at about 1 when test and trace launched and in a couple of weeks it was down to 0.2, 0.3 which is excellent.
"Two things we'd like to be able to do [with new data]. One is to pick apart the individual effects of was it the testing, did people self-isolate better when they knew they had a positive result? Was it the tracing, were those things helpful? The other thing we'd like to be able to see is more data. At the moment we get positive swabs reported but it's very difficult to work out exactly when people became infected.
"We would love to see exactly when people came down with the symptoms so we can get the timings more accurate. If we can do that then we can start to identify success stories like the Isle of Wight and hotspots where there's a surge in cases. We've already detected Leicester, Herefordshire and Blackburn over the last couple of weeks."
The contact-tracing app has since been scrapped due to what the Government has called 'technical problems'.
As Isle of Wight Radio first reported, the app only identified about 4% of contacts on Apple iPhones. 75% of contacts were identified on Android.
When asked whether UK figures would be improved by a roll-out of a UK-wide app, Dr Kendall said:
"Our modelling shows that for contact tracing to be effective it needs to fast and it needs to be able to handle lots of cases. The theory certainly shows that digital contact tracing could have a much greater effect than human contact tracing.
"I really hope very soon that we can have an app available that works so that the practice can match up with the theory and that we could actually see similar benefits that the Isle of Wight has experienced, across the UK."