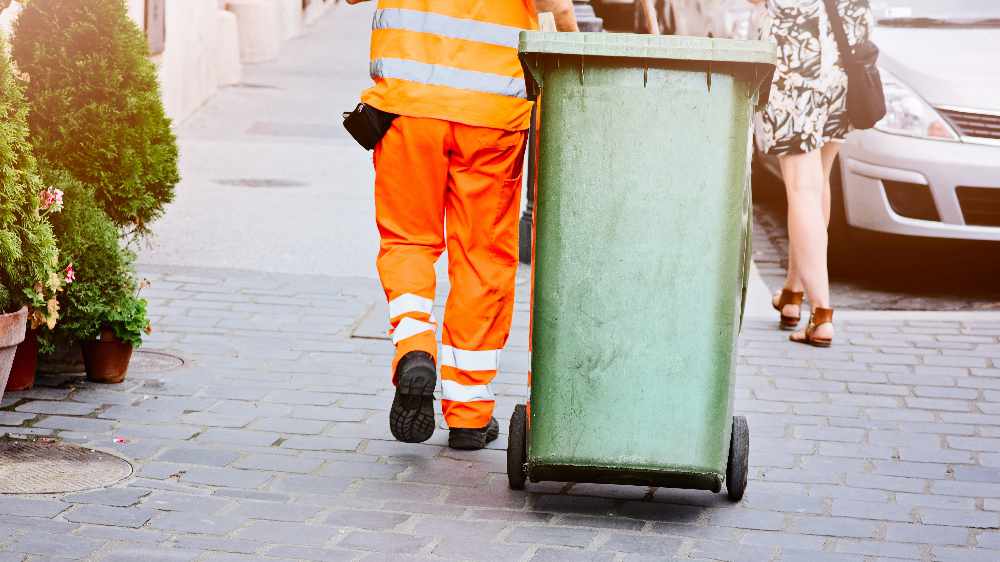 There are no changes to the household waste and recycling collection service on the Isle of Wight this week.
Residents are asked to continue to present their bins or gull proof sacks on the kerbside on their usual collection day as normal.
The bulky waste and free re-use collection service will also be available on weekdays as normal over the festive period.
Excess polystyrene will also be collected from households on general (black bin/sack) waste collection days until Friday 14 January 2022.
Polystyrene collection
If you have extra polystyrene packaging that won't fit in your black bin or sack, just place it within a clear or white plastic bag next to your black bin/black gull sack on your collection day.
It must be in a clear or white sack so that the collection crews can easily identify it. The clear bag must only contain polystyrene or it won't be collected. Any excess general waste or black sacks left to the side of your bin or gull sack will not be collected.
After January 14, remember that as polysterene is not currently recyclable, it must be placed in your black bin/black gull sack or taken to Lynnbottom or Afton Marsh Household Waste Recycling Centre and placed in the general rubbish skip.
Cardboard waste
If you have lots of cardboard waste, please bundle up and place separately to the side of your recycling bin/sack on your recycling week collection.
Real Christmas tree collection
If you have an active Garden Waste Subscription you can also dispose of real Christmas trees as part of the service. The tree should be clear of all decorations and pots and can be left to the side of your garden bin on your collection day until Friday January 14.
Household Waste and Recycling Centres (HWRC's)
The booking system still remains in place.
Bookings can be made by visiting the Isle of Wight Council's website or by calling (01983) 823777.
More information on waste and recycling can be found at www.iwight.com/waste