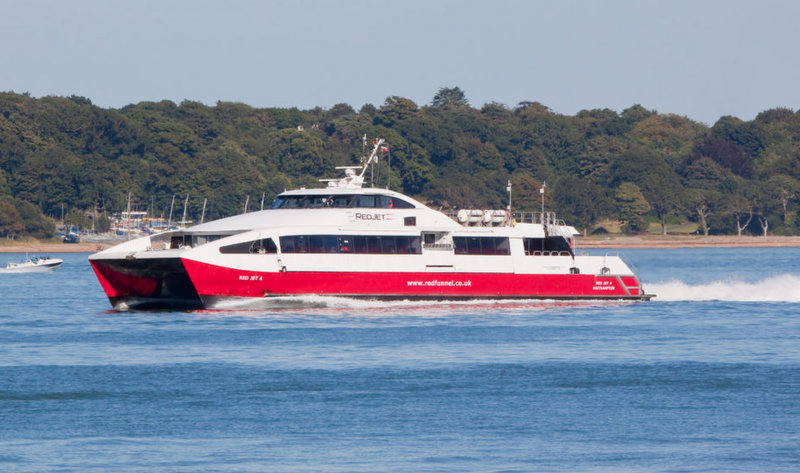 Red Funnel's Southampton to Cowes Red Jet is back up and running today (Monday) following months of suspension.
The service was halted in April as a result of the coronavirus pandemic.
However, it is now operating again following the easing of lockdown rules.
The route is running a limited timetable.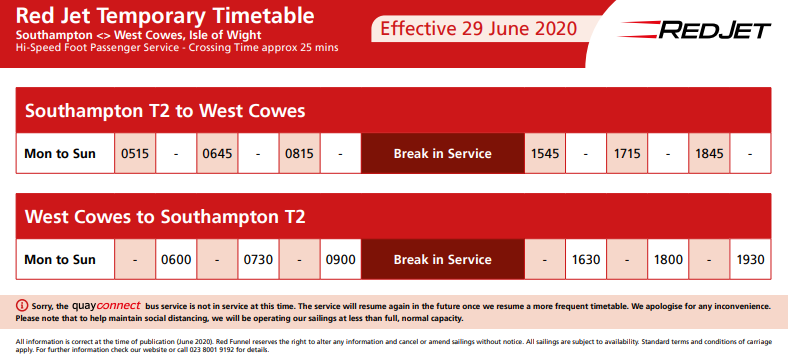 The capacity of the Red Jet fleet will be limited to allow social distancing, and customers will continue to be encouraged to socially distance for their safety and well-being.
New signage and markings will be installed on board and inside Red Funnel's terminals.
On board signage will show passengers which seats are in use to allow adequate distancing between passengers when travelling.
Face coverings continue to be mandatory for all passengers, except in specific cases of exemption, as outlined by the government.