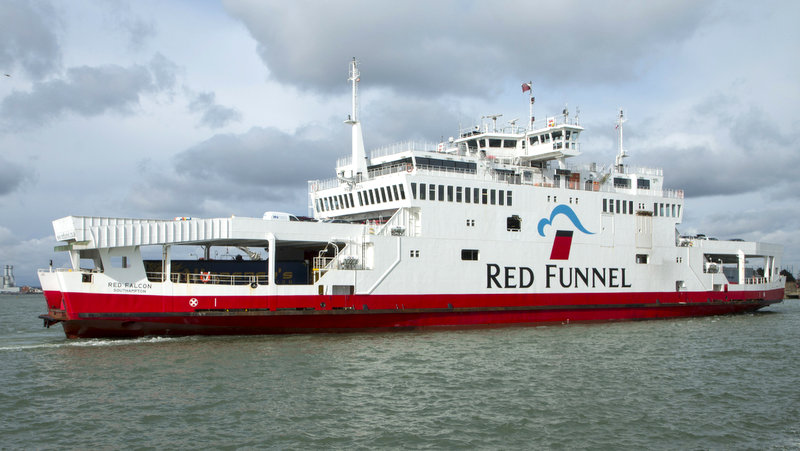 Red Funnel says it has no immediate plans to allow passengers to stay in their vehicles during crossings.
Following the Government's lockdown announcement, the company says crossing numbers are low - and it will continue to monitor it.
The cross-Solent operator allowed passengers to stay in their cars during the first lockdown in March/April last year.
Red Funnel adds that vulnerable passengers can remain in their cars though and there i ample space on board to maintain social distancing.
A spokesperson for Red Funnel said:
"In line with the latest national lockdown announced by the Government last night and consistent with prevailing travel restrictions, we are currently experiencing extremely low passenger numbers on board our ferries.
"This circumstance coupled with traditionally low passenger numbers at this time of year means that the majority of our crossings will be very empty relative to normal. Anyone still traveling for essential reasons should find that there is ample physical space available to maintain social distance from other passengers.
"Using Monday's (4) actual figures as a basis and considering only primetime sailings between 07:30 and 19:30, the average passenger count on board our vehicle ferries was just 59 (around 7% of our maximum passenger capacity), with the highest coming in at 99 (11% of our maximum capacity).
"Looking ahead, forecasted passenger numbers are expected to be even lower than Monday's actual pre-lockdown figures.
"For these reasons, we are not making any immediate changes to the format of our vehicle ferry crossings at this time. We will, however, continue to monitor the situation very closely and if necessary, will review the need for any changes as and when appropriate.
"Our 'remain in vehicle' request service remains in place for vulnerable passengers, and based on excellent feedback from our customers, we're confident that this system is working as intended.
"Medically vulnerable passengers who need to use our services to travel for essential medical appointments/treatments, as well as any passengers who need to travel but also need to shield (or who may be travelling to care for someone who is shielding) can continue to access this service."