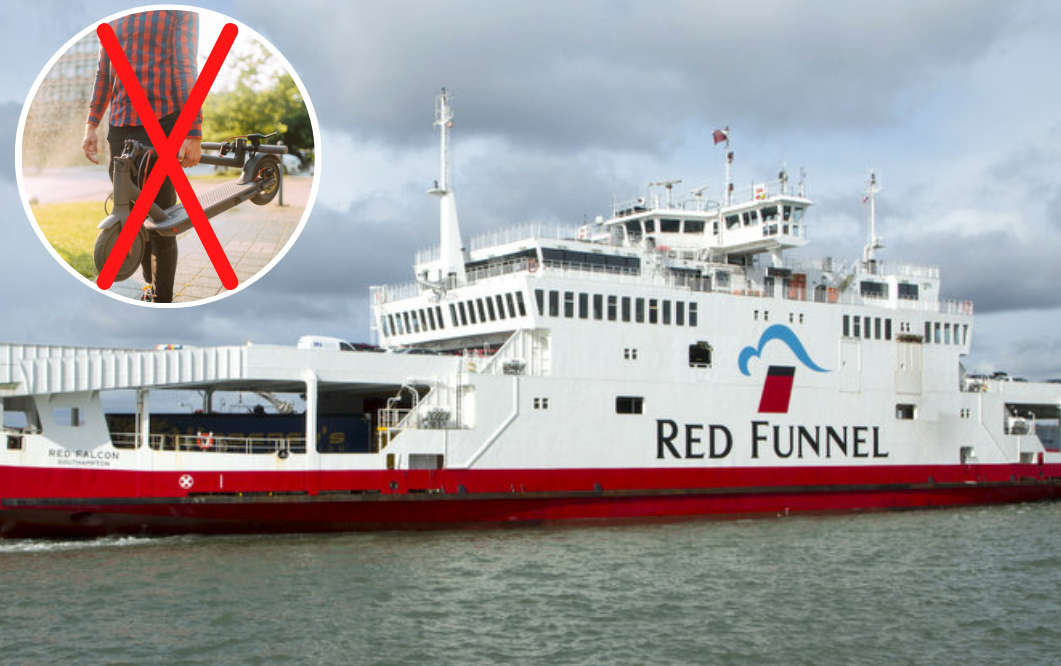 Concerns over fire safety have led to Red Funnel banning e-scooters in and around its terminals — and onboard its ferries.
The firm said it has made the decision over fears of batteries catching alight, and accidents resulting in 'personal injury'.
The ban comes into force from Friday (July 1). It also applies to push scooters. It means those travelling won't be able to take e-scooters on board, even if they're being carried.
Red Funnel said the ban "reflects similar practice across the transport sector".
However, Wightlink and Hovertravel have confirmed they will not be following suit.
A spokesperson for Hovertravel said:
"There is no regulation which prohibits the carrying of e-scooters on our hovercraft and, as long as the battery is good working order, these items will be placed in the luggage compartment, along with the e-bikes and skateboards we also transport.
"Hovertravel does, however, prohibit the use of e-scooters onboard its craft, on the pad areas and within both its terminals for the safety of its customers and staff."
A Wightlink spokesperson said:
"Wightlink welcomes e-scooters, if accompanied by their riders. They will be carried free of charge, in the same way as bicycles.
"E-scooters must be left on the vehicle deck of ferries or the bike store of FastCats and not taken to the passenger lounges."
Red Funnel said:
"Our policy is consistent with other transport operators and reflects a policy undertaken by ABP (Associated British Ports), which prohibits the use of scooters in any part of their port operations and estates. We thank our customers for understanding that our on-board and terminal areas are unsuitable environments for scooter usage.
"The safety of our customers and staff is our top priority."
The move comes following a rise in the increase in e-scooter fires.
In London, firefighters were called to more than 130 fires involving e-scooter and e-bike batteries.