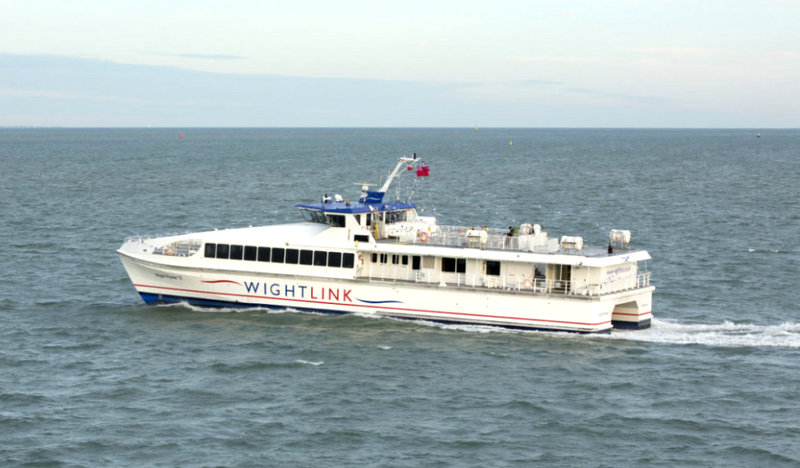 Ferry firm Wightlink is under increasing pressure to reinstate its FastCast service after a petition calling for its return was launched.
The foot passenger route was suspended in the wake of the coronavirus crisis. Since then, passengers have been told to use Hovertravel instead.
However, many Islanders have complained that they are struggling to get a flight on the Ryde to Southsea service as other passengers are making bookings, but not turning up for them, as Isle of Wight Radio exclusively revealed.
Last week, the Isle of Wight Transport Infrastructure Board said the reinstatement of the FastCat was not financially viable.
The news has angered Islanders further. An online petition demanding for its return has now launched.
It reads:
"Since Saturday 4th July many more people beyond key workers have returned to work safely, and with the further easing of lockdown visitors are also now travelling to the island.
"This has put greater demand on services, add to this the need for car passengers to once again leave their vehicles as of Monday 13th July, and it is clear that the time has come for the FastCat service to resume as soon as practically and safely possible for the betterment of island commuters and visitors who can boost the islands economy at a much needed time."
Board chairman, Christopher Garnett, said the route's reintroduction is all about timing.
He said:
"We are working extremely closely with all the cross-Solent operators over the timing and financial viability of the reinstatement of services, and it is absolutely crucial this is done at the right time taking into account spare capacity, demand and viability."
"All operators are running at a loss and any service increases must take the operators' viability into account to ensure services are protected for the long-term future.
"Unfortunately, just at this time the board cannot support the re-introduction of the Fast Cat service with such low passenger numbers as demand is easily being met by Hovertravel. This position is fully supported by Wightlink and Hovertravel.
"The operators are absolutely committed to supporting the Island's recovery and are keen to add capacity as demand increases and at the right time."