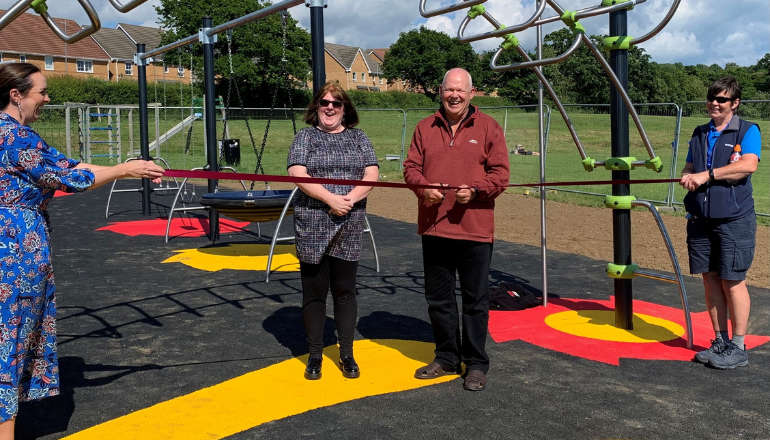 A new play area has opened at Downside Recreation Ground in Pan, Newport.
Newport & Carisbrooke Community Council consulted with residents to find out what sort of equipment would be preferred and the new additions have proven extremely popular.
The new equipment comprises of a basket swing, multi-play climbing frame, miniature skate ramp, grind rail, swings, and a four-way spinning swing.
There are also bright colourful graphics on the ground and an all-weather surface so it can be used throughout the year.
Local community Councillor Joanne Ballington said:
"It is lovely to see the enjoyment on the faces of local children thanks to the efforts of Newport and Carisbrooke Community Council staff.
"Thanks to my colleague and Isle of Wight Cllr Geoff Brodie for identifying the funding."
The equipment is part of a series of recent improvements to the site which include the installation of up-the-pole planters, improvements to the pathways and the removal of outdated signage.
Additional bins are soon to be added and community litter projects planned for the near future.