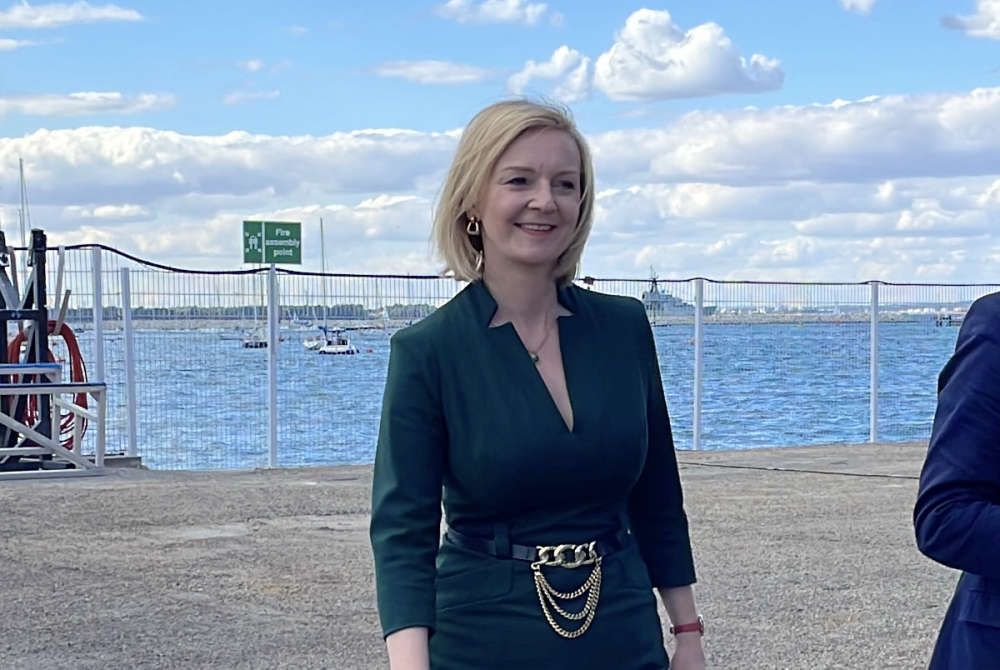 Tory leadership hopeful, Liz Truss, has been on the Isle of Wight today (Friday).
The favourite to become the new Tory leader - and prime minister - met with Conservative members at the Island Riding Centre.
From there, she made a brief trip to Wight Shipyard in East Cowes, before leaving the Island via helicopter.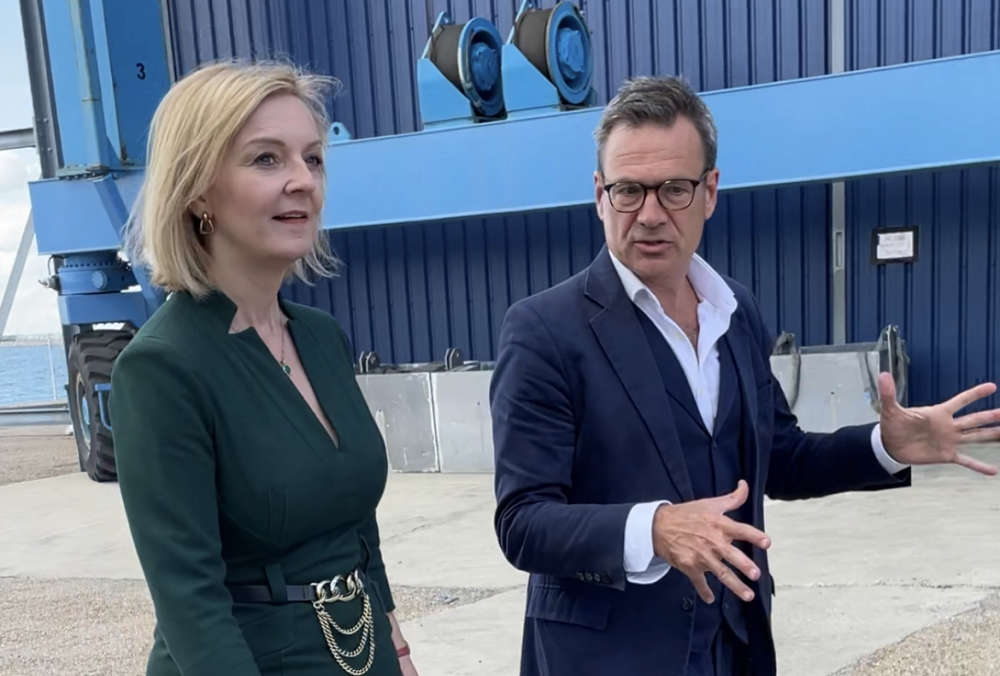 (Picture: Liz Truss with Bob Seely)
The media were not given the opportunity to ask Ms Truss - who is the current Foreign Secretary - any questions during her visit.
Copying her predecessors, Margaret Thatcher and Boris Johnson, Ms Truss posed in front of the giant Union flag on the doors of Wight Shipyard.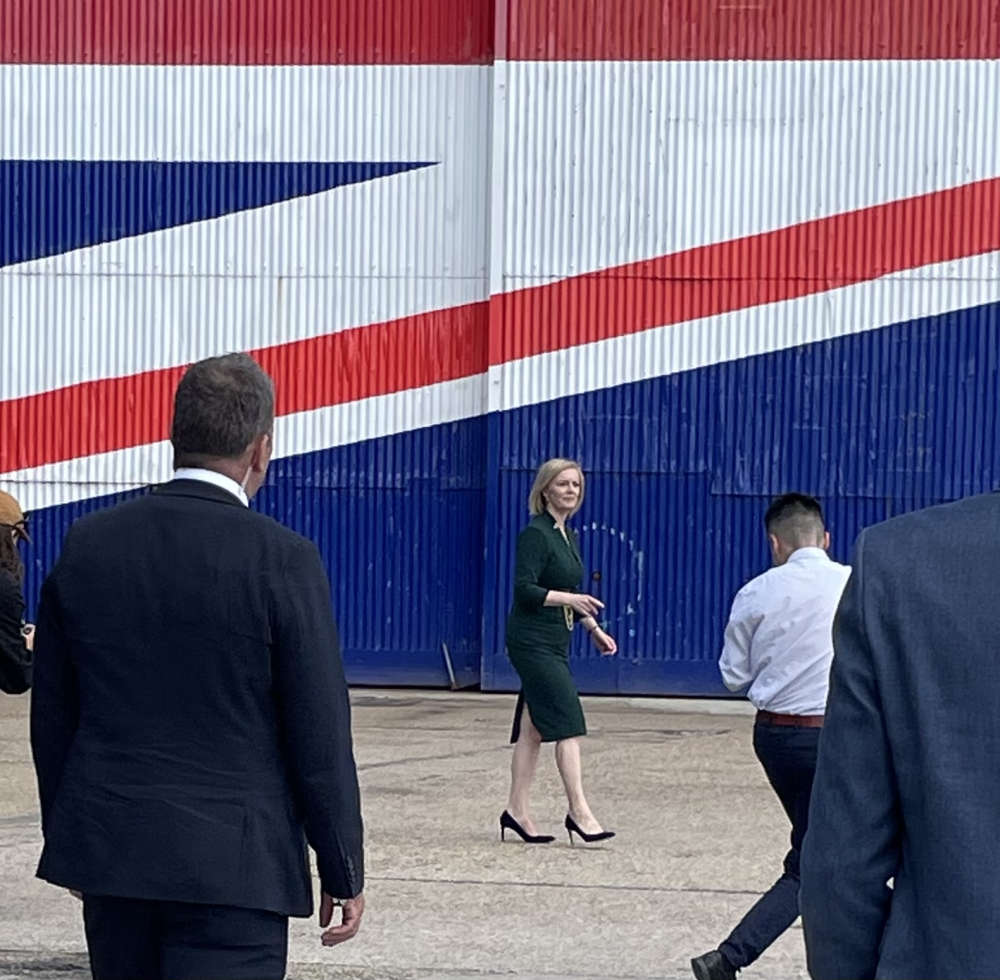 Island MP, Bob Seely - who is supporting Ms Truss to become the next PM - said:
"It has been fantastic to have Liz on the Isle of Wight today. We had around 200 members at an event, where they were able to ask her questions.
"I think it has been a really worthwhile trip. There is a lot of support for her and the members are thinking hard about who they want to back.
"I'm supporting Liz, but I obviously respect other people's choices."
👍 Great to see @trussliz on the Island today.

😊 Warm welcome from 200 of our Conservative Island members.

👋 Looking forward to welcoming @RishiSunak tomorrow.#IsleofWight #IOW #iwnews https://t.co/JMODakMeR0

— Bob Seely MP (@IoWBobSeely) August 5, 2022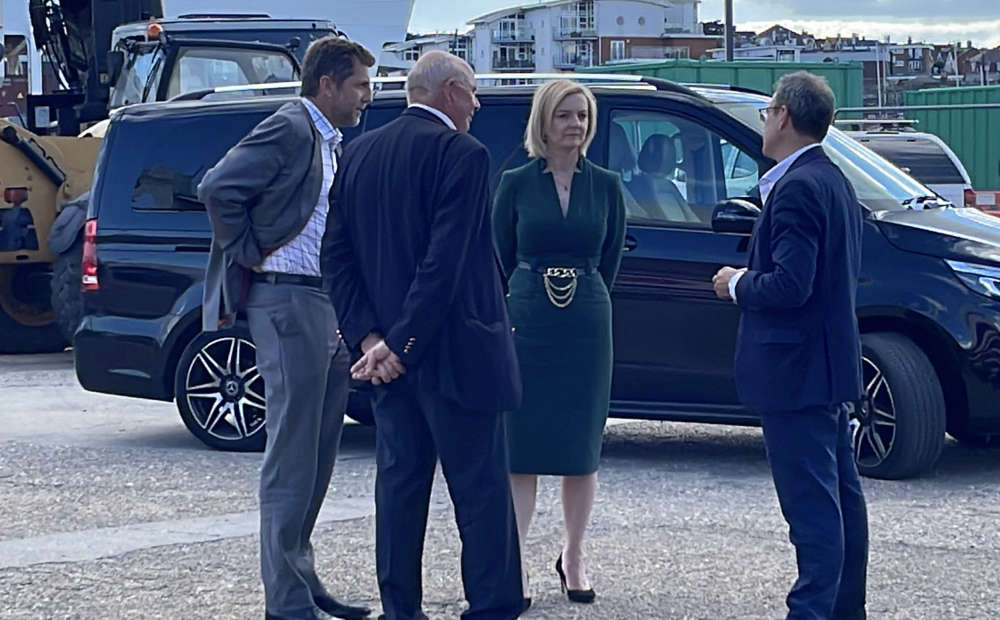 Her leadership rival, Rishi Sunak, will be on the Isle of Wight tomorrow.
The next Prime Minister will be decided on September 5.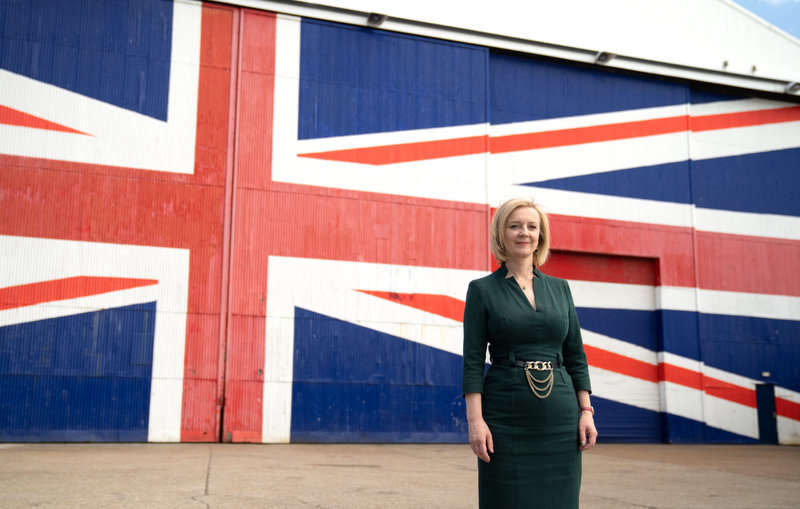 (Twitter: @TrussLiz)