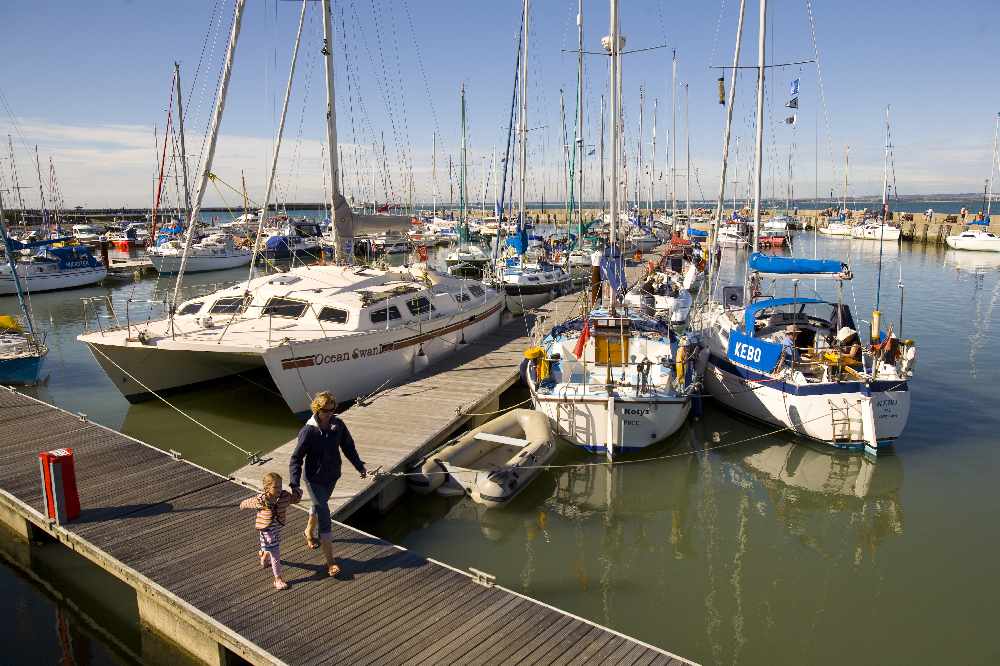 Following the further relaxation of lockdown measures, the Isle of Wight Council is welcoming overnight visitors to its harbours from tomorrow (Tuesday 28 July).
People's safety is the council's top priority and a series of social distancing measures have been put in place at both Ryde and Newport harbour to protect boat owners, staff and members of the public.
These include:
reducing the number of visiting vessels at each harbour;
no rafting of boats — unless travelling with other vessels within their social bubble;
new signage displaying the current government advice; and
personal protective equipment (PPE) for staff.
While both harbours will be staffed seven days a week, this will be two hours either side of high water and will be between 8am and 6pm.
Staff will be available to allocate berths, deal with any enquiries, collect berthing fees and ensure all harbour users adhere to social distancing guidelines.
The harbour offices and welfare facilities will, however, remain closed for the foreseeable future.
People looking to visit the harbours should read the council's revised guidance documents at www.iwight.com or for more information, email either [email protected] or [email protected]
Councillor Ian Ward, Cabinet member for transport and infrastructure, said:
"We are looking forward to welcoming visitors back to our harbours at Ryde and Newport for overnight stays. Boating is a great outdoor activity that can be safety carried out while maintaining social distancing.
"We have put in place all the necessary measures to keep our teams and boat users safe, which is of course our primary focus."