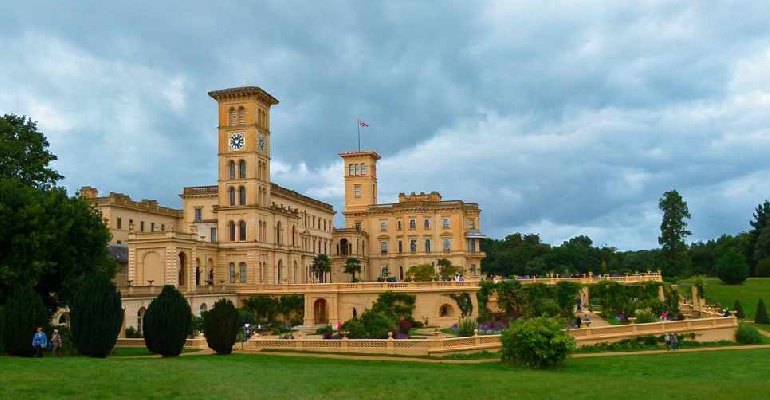 A charity set-up to support East Cowes' historic Osborne House says it may be forced to disband, after its volunteers were told they would now be charged to enter the grounds.
Members of Friends of Osborne say they are "flabbergasted" that their free entry has been scrapped. The charity says if it chooses to close, it could mean Osborne House loses around £20,000 per year.
English Heritage (EH), which runs the former royal residence, claims it has been forced to make the decision due to the "significant loss" it has recorded amid the coronavirus pandemic.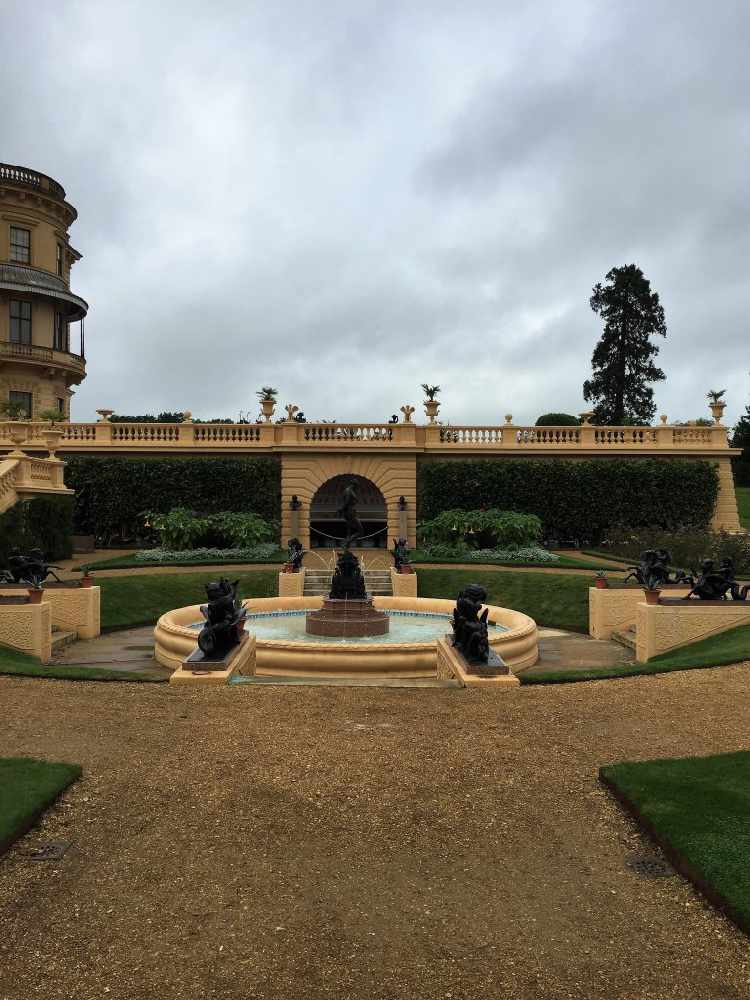 Andromeda Fountain
Since 1987, Friends of Osborne - and its predecessor organisation - has helped with renovating the house and grounds, as well as a number of educational projects. Most recently, the charity has donated around £25,000 to renovate the house's Andromeda Fountain - and Swiss Cottage.
In return, paying members - of which the charity says there are around 800 - have received free admission to Osborne.
However, EH, which is a charity itself, claims it has not received a single donation from the group for two years now, and with Friends' membership numbers increasing, it can no longer offer free admission.
David Bailey, EH's Head of Historic Properties for the Isle of Wight, said:
"Although most friends groups at our sites haven't been given free admission, we have made an exception for the Friends of Osborne, in return for their support in fundraising. It's not the case that friends' joining fees are shared with us and there is no specific commitment to the level or frequency of donations. We are grateful for past donations, but with the last one being in 2018 and their membership increasing year on year, we simply cannot afford to give away nearly 1000 free passes to Osborne."
The Friends, whose patron is Oscar-winning actress Dame Judi Dench, claims it had offered "over and over again" to donate money, with no reply.
It also says other Friends charities across the country have not been forced to pay entry.
Speaking to Isle of Wight Radio, Friends' Trustee and Secretary, Marja Tolley, said:
"The only thing they've asked for is money for the weather vane because it was blown down by the wind and we have said yes we will do it. Now I'm not so sure the funds will be there for it if we dissolve and have to refund our members with their fees.
"It is up to the house to ask us and give us a list, and to give us a costing and then we can look at it and say yes we can afford that or no we can't afford that. But if we can [afford it], we do. We raise money for these things, hence the Andromeda. I can't understand their attitude.
"We are the only Friends [of English Heritage] that are being targeted. We are the only ones. I have actually helped some of the newer Friends, I'm thinking of Dover, to set-up their charities. They're not being targeted as we are."
EH says Friends of Osborne are being offered a 20% discount on membership.
It means each volunteer can become an annual senior member for £44, on direct debit. The cost without the discount works out at £55.
Mr Bailey added:
"...the coronavirus pandemic has resulted in a significant loss of income for our charity, and if we are not careful could severely compromise our ability to maintain our commitment to Osborne's care and conservation. While individuals may be disappointed not to continue having free days out, I hope that as people who love Osborne, the Friends can understand that this move is in the best interests of this special place's long term future.
"We do see a relationship with the Friends of Osborne. A fundraising relationship. One where we can continue to support the events they do and we can work together on projects. So absolutely there is a role for them."
Mrs Tolley says the decision has left the charity's future in doubt, with its members "up in arms":
"I was flabbergasted when I was told. And now, all the hard work that the trustees have done and all the hard work for over 38 years has been thrown back in our face because they are just not thinking about what we can do and how we can help them.
"David, reconsider. Lets have a talk and see if we can come to an agreement where we can continue without penalising our members."
If EH does not reconsider, the changes will come into place from August 1.