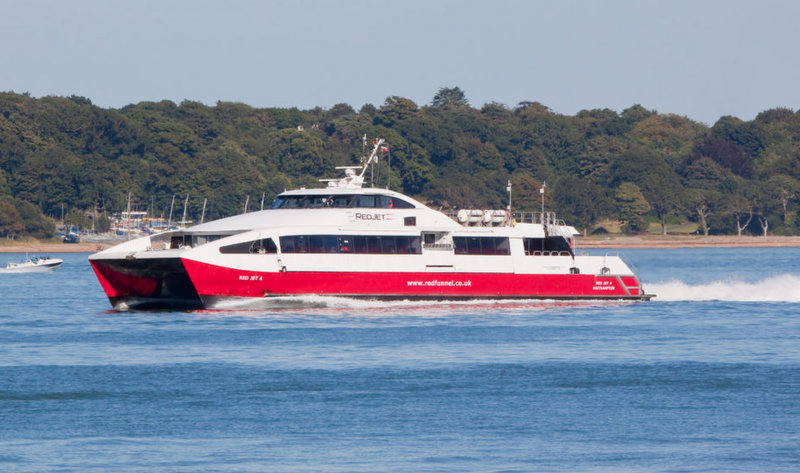 Red Funnel has once again axed a number of its Red Jet sailings in response to falling demand caused by coronavirus restrictions.
The service will continue to operate seven days a week, however.
From Monday to Friday, crossings between Southampton and Cowes will now run seven times a day.
On Saturday and Sunday, the foot passenger service will only travel five times a day.
The following changes will come into force from Saturday (2):

Red Funnel says it has again experienced significant drops in demand for services, with up to 90% fewer than pre-pandemic levels.
Increased local restrictions both on the Isle of Wight and in Southampton are being blamed.
To support Islanders crossing the Solent following the suspension of the FastCat service, Red Funnel also confirms that the company will continue to accept all pre-booked Wightlink foot passenger tickets on both its routes between Southampton and East and West Cowes.
Fran Collins, CEO, Red Funnel added:
"We continue to respond to the latest changes in restrictions and the needs of our community. As we have done throughout this challenging period, we strive to balance the short-term needs of the Island, its communities and our ability to sustain a lifeline service over the long-term.
"We also continue to work closely with the other operators and the Isle of Wight Council to ensure that the Island remains connected and supplied to the best of our efforts, and we look forward to resuming normal timetables as soon as we're able."
For more information visit www.redfunnel.co.uk/SailSafe and find all of the latest timetables at www.redfunnel.co.uk/timetables.