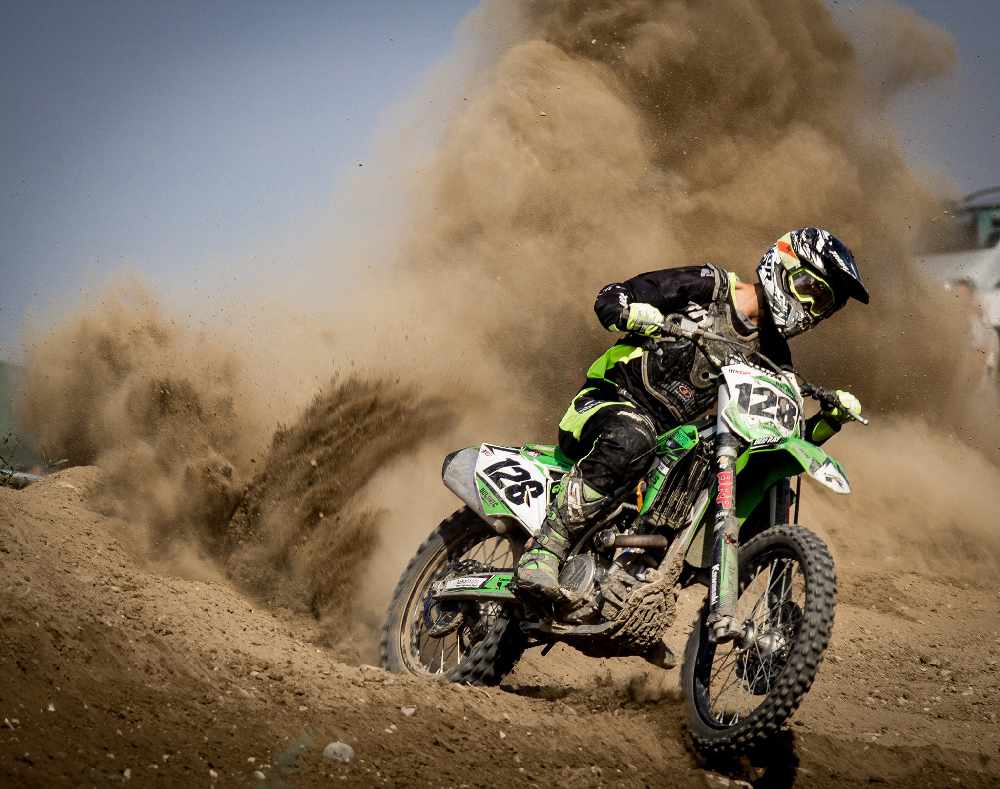 Motoxiow Facebook Page
Noise complaints from Islanders have brought a sudden stop to Motocross near Brighstone.
The Military Road site, run by Motoxiow, has been forced to close for the foreseeable future.
Isle of Wight Radio has asked the company for a comment.
According to the Isle of Wight Council, a 'Temporary Stop Notice' was served on July 24. The local authority says it means no motocross will be allowed to take place there for 28 days - with no right to appeal the decision.
The notice requires the immediate cessation of:
the unauthorised use of the land as a motorsport track for motorcycle racing including trails of speed and practising for these activities; and,
the engineering operations to form a motorsport track resulting in changes in land levels across the land.
An investigation carried out by the planning authority found the meetings 'cause significant harm to residential amenity and in likelihood, for the ecology in the area.'
The site is within the AONB (Area Of Natural Beauty) and Heritage Coast.
According to the planning authority, 'physical works' on the track will also have to be removed.
An Isle of Wight Council spokesperson said:
"Following complaints from local residents, the council's environmental health team visited the motor-cross site and took detailed measurements of noise.
"The investigation confirmed that this activity amounts to a statutory noise nuisance to neighbouring residents and that the means to mitigate the noise levels would require significant works to the site.
"A Temporary Stop Notice was served on 24 July. The notice comes into effect immediately and will stay valid for 28 days with no right of appeal."
The news comes just hours after a separate event - the Diamond Races - was announced near to the same route.
Isle of Wight MP Bob Seely said:
'Lots of residents contacted and I am delighted the local county councillor and council acted quickly to respond to residents concerns
'I am happy to meet with Motorx to help them find a suitable location, but I don't believe that the area they chose, in an AONB and rural areas, was right or had local support.'