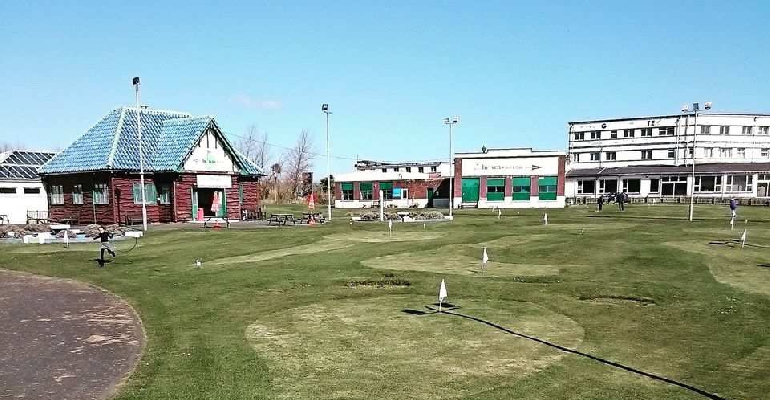 Browns Golf Course
No one has come forward to run the popular Browns Golf Course in Sandown after the Isle of Wight Council advertised the business opportunity.
The council sought applications from interested parties to operate the golf course and cafe after former leaseholders gave it up and closed the doors in September last year.
Speaking at a full council meeting earlier in the week, council leader Cllr Dave Stewart, said more than 50 expressions of interest were received for the opportunity but no official bids came in to take the business on by the deadline (last Friday, February 19).
With no successful bidder, Cllr Stewart said the council will 'review the position' in relation to the future operation of the site.
After the meeting, an Isle of Wight Council spokesperson said the council was reviewing future options for the site, which may include further marketing.
When announcing the closure of the attraction, which opened in 1932, then leaseholders Clare, John and Cherry said with the future of Browns 'in jeopardy' and 'no real security to project the business forward for the future' it was time to hang up their aprons and retire their mowers after seven seasons.
The Isle of Wight Council has been looking for partners to regenerate and invest in the future of Dinosaur Isle, which is next door to Browns, and asked potential bidders to consider the wider regeneration of Culver Parade.
This led to concerns the golf course may be under threat if regeneration plans proposed to get rid off it.
One bidder for Dinosaur Isle has been in talks with the council over the project, which were initially paused due to Covid-19 but are now re-engaging in the dialogue process.
A petition was set up to save the golf course and get the council 'to acknowledge the unique heritage of Browns and guarantee the protection of the much-loved public asset, with all it has to offer, for future generations' which gained more than 3,800 signatures.
The Isle of Wight Council, however, has not accepted the petition on public law grounds and offered a different wording 'in the spirit' of the petition but was not accepted by the organiser.