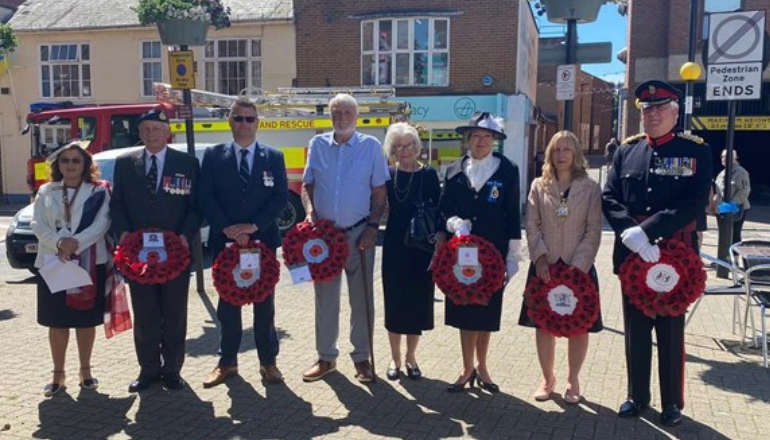 The 40th anniversary of the end of the Falklands War was marked in Newport with a commemoration service at the town's war memorial.
Veterans, dignitaries and public service representatives gathered in St Thomas' Square at 11am to observe a two-minute silence with bugler, Daryll Pitcher, sounding the Last Post.
A poignant memorial service, led by Brigadier Maurice Sheen with words of reflection by Cllr Ian Dore, Armed Forces Champion, and the reciting of the Tony McNally poem, 'Annabelle', by Isle of Wight Council leader, Cllr Lora Peacey Wilcox.
Wreaths were laid by Brigadier Sheen, vice Lord-Lieutenant of the Isle of Wight, Cllr Claire Critchison, Isle of Wight Council chairman, Cdr (retired) David Hilton MBE, Kay Marriott, High Sheriff and Councillor Dore.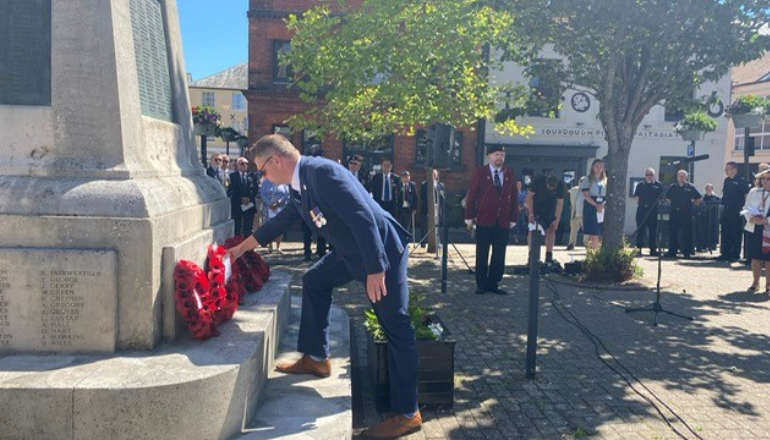 A wreath was also laid by Derek and Jill Atkinson whose son fought in the conflict.
Cllr Dore, himself a former soldier, said:
"Today we came together and saluted the heroism of those from the Isle of Wight, and all other British Forces, who served in the Falklands War.
"Many from our Island made huge sacrifices and we must never forget the vital roles played by them and their families."
Cllr Peacey Wilcox added:
"It's so important that we mark the anniversary so we can continue to educate future generations, thank (them) for their service and honour those who bravely gave their lives."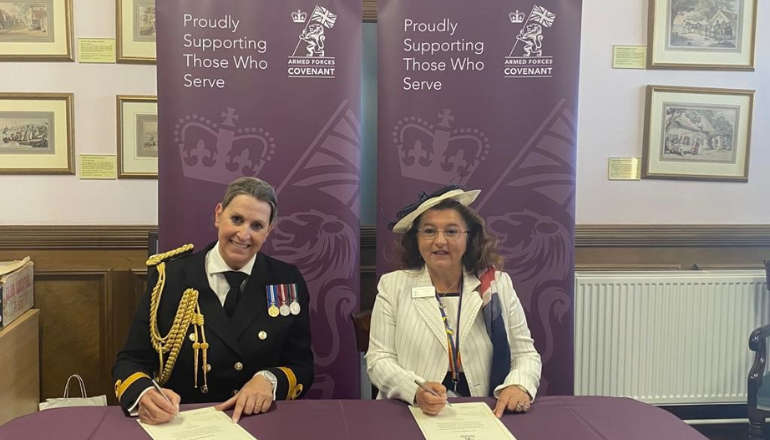 Following the service, the council reconfirmed its commitment to supporting service personnel, veterans, war widows and their families with the re-signing the Armed Forces Covenant.
The covenant is a pledge that organisations make to acknowledge and understand that those who serve or who have served in the armed forces, and their families, should be treated with fairness and respect in the communities and society they served with their lives.
The document was signed by Cllr Peacey Wilcox and Cdre Mel Robinson CBE ADC RNR, Commander of the Maritime Reserves.