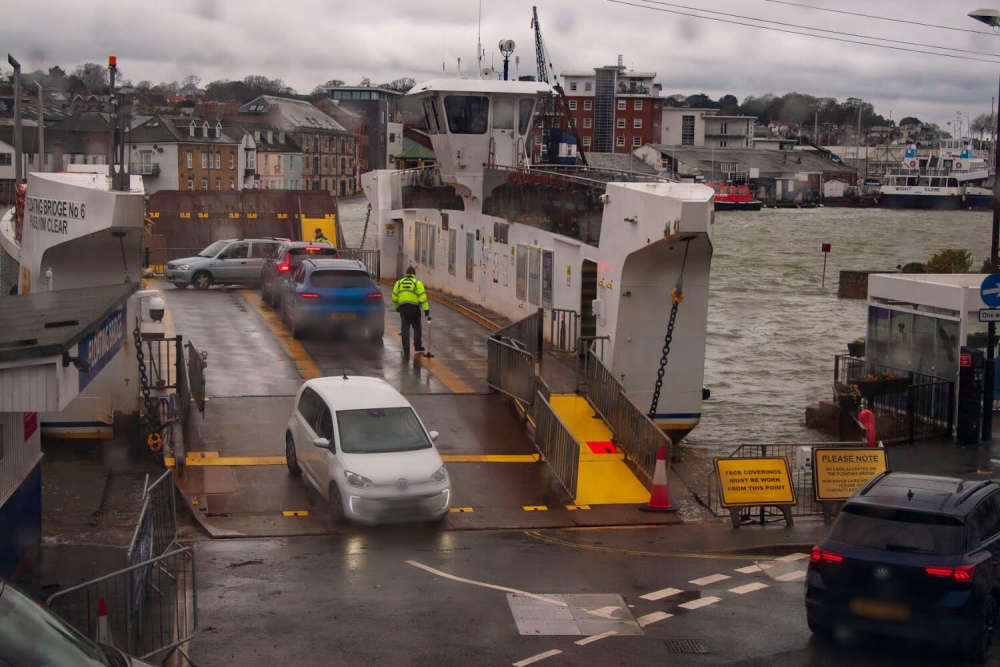 Photo from Allan James Marsh (C).
The Isle of Wight's floating bridge has been pulled from service again as it's unable to berth.
High tide at Cowes, and low pressure, have resulted in the the chain ferry being unable to dock.
A spokesperson for the Isle of Wight Council said:
"We are experiencing exceptionally high tides at Cowes which has been exacerbated by low pressure. This has meant that we have been forced to pause the service as we cannot berth at Cowes."
Staff at both sides of the river are said to be explaining the situation to the public.
The service is unable to launch because the west pontoon is flooded.
Just last month, the man in charge of transport for the council said members were considering replacing the vessel with a new one.
Speaking to Isle of Wight Radio, Cllr Phil Jordan said he is hopeful legal action will result in the council getting some money back.
Updated
The vessel has returned to service.