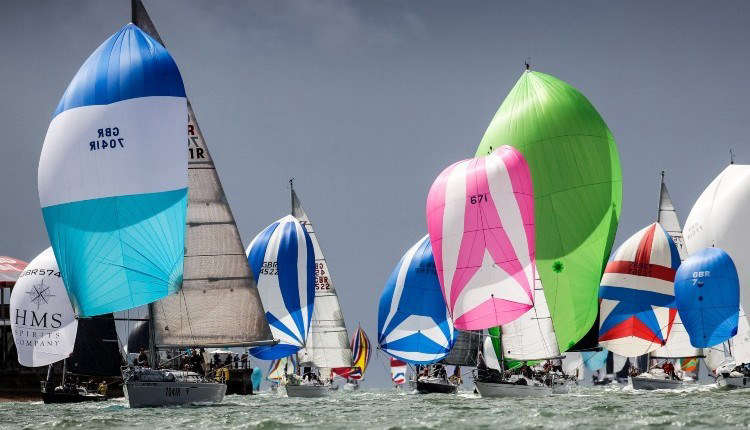 Photo from Visit Isle of Wight.
A new winter edition of the Cowes Week Regatta will be held in Abu Dhabi next year.
It's part of a new partnership which sees Visit Abu Dhabi become the main sponsor of this year's Island event.
Cowes Week will return to the Island at the end of July and run into the first week of August. While the new winter event will take place in Abu Dhabi in late January each year.
The regatta promises to give sailors from around the world a unique opportunity to enjoy the hospitality of the people of Abu Dhabi, as well as the fantastic sailing conditions in the Emirates at that time of year.
On behalf of Cowes Week Laurence Mead, Regatta Director said:
"We have been talking to His Excellency Khalid Seddiq Al Mutawaa and his team since just before lockdown so it's wonderful to finally be able to announce our new relationship. We are tremendously excited about running an additional Cowes Week regatta in Abu Dhabi and can't wait to welcome competitors from all over the world to the warm January sunshine. At the same time having the financial support of our home regatta allows us to look forward to our 200th anniversary regatta in 2026 with confidence."
His Excellency Khalid Seddiq Al Mutawaa, said:
"It's a great pleasure for me to be able to welcome a new Cowes Week Winter Regatta to my home country. I have always dreamed of this as a festival of friendship and we can guarantee sailors, and their families, a warm welcome, some great racing and a relaxing week enjoying all the delights of the UAE."
Racing will take place just off the Corniche Beach for the one-designs, with longer courses including a possible Round Lulu Island Race, for the bigger boats.
There will be a challenging mix of round the cans and open-course racing, with highly experienced Cowes Week race teams from the UK providing the on-the-water race management. Cowes Week's world leading App will keep competitors fully up to date throughout the week with everything happening, both on the water and onshore.
On land the Grand Hyatt Hotel Abu Dhabi will host the main functions, and accommodation options will be available at both the Grand Hyatt and other establishments in the city.
The inaugural edition of the Cowes Week Winter Regatta will take place from Monday 23 to Friday 27 January 2023, with racing for a range of one-design classes (including J70, SB20, Etchells, Dragons and Cape 31) as well as IRC yachts and Performance Cruiser and Club Cruiser divisions. Entries are invited from boats of all shapes and sizes, with subsidised shipping available for early entrants.
The online entry form will be available shortly.