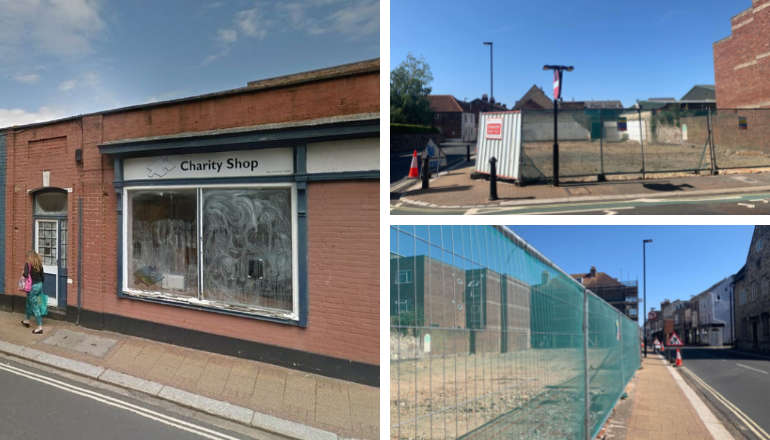 A gap has appeared in the centre of Newport but what is happening and what will fill its space?
If you have been out and about in the Isle of Wight's county town recently, you may have spotted the demolition of a row of shops on St James' Street — opposite the former Newport Grammar School.
The flattening — which includes the former RSCPA shop — was approved by the Isle of Wight Council in February 2019 and housing and office space is proposed.
The brownfield site will host five two-storey/ two-bed houses, as well as a three-storey block of flats, that will include one studio and five-one bed apartments.
In 2019, the Isle of Wight Council described the shops as being in a poor state and most had been standing empty.
After final permissions were granted to developer RJ &DE Billings, the project is now underway.
The site has been earmarked for development since 2012. In 2013, there was a scheme for 10 flats, while in 2017, 20 were planned. In 2018, six were proposed because more were considered "unlikely to be viable".
The corner of St James' Street and Lugley Street was once home to the Star Hotel, which was destroyed by fire in 1910.
Other last-minute approvals for certain aspects of the development, including the building materials, is imminent.