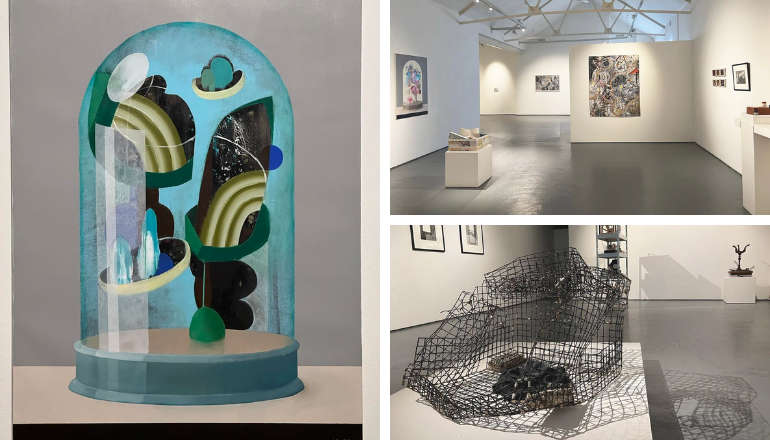 Tomorrow (Saturday) sees the launch of an exciting new group exhibition in the main West Gallery at Newport's Quay Arts.
SIX/::: features work by half a dozen artists selected from the Quay Arts 2021 Open Exhibition who were awarded a supported display at the venue.

Mediums include assemblage, ceramics, print, painting, installation, and film incorporating local clay, found objects, oils, paper, Lego and silver.
The six artists are inviting viewers to examine the expression of their diverse practices and methodologies and to arrive at their own interpretation.
Exhibiting Artists are Jill Wilkinson; Shaun Martin; Charles Inge; Lisa Heath; David Hamilton and Fran Farrar.

Ian Whitmore, visual arts manager for the centre, said:
"The selected artists responded magnificently to the opportunity despite not knowing each other and working within a limited time frame.
"The artists and Quay Arts took risks which have really paid off producing a strong, high quality and thought-provoking exhibition."