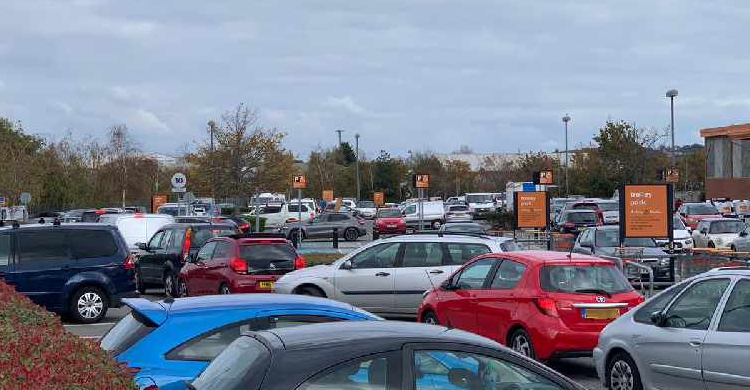 Customers at B&Q are facing delays of around an hour or more whilst trying to exit the hardware store's car park this afternoon (Saturday).
The queues - caused in part by the St Mary's Junction works and Hunnyhill diversions - extend throughout almost the stores sizeable car park.
Whilst travel around the Newport Industrial Estate on the whole is without issue, due to the roundabout at B&Q, motorists in the car park are having to give way to the right almost constantly.
One motorist that Isle of Wight Radio spoke to had been in the queue for over an hour.
Isle of Wight Radio has approached Island Roads for a comment.