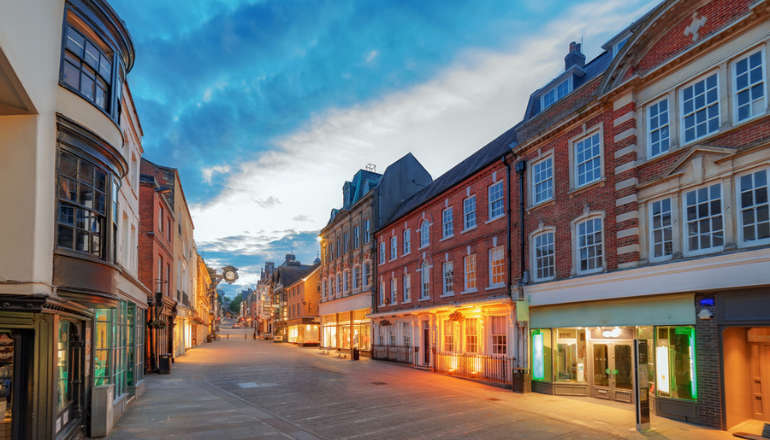 Winchester town centre
The announcement of a mainland surgery hub that aims to cut some surgery waiting times for Isle of Wight patients has been met with mixed reactions.
If approved by NHS England, it would be built in Winchester, for Hampshire and the Island's urology, orthopaedic and ear, nose and throat patients.
Interim Isle of Wight NHS Trust chief executive, Darren Cattell, has told a meeting of the Isle of Wight Council's health and social care scrutiny committee he is anxious and worried about patients waiting too long for non-urgent surgery.
Although St Mary's Hospital in Newport has already increased its surgical capacity, NHS England told the committee a hub is 'best practice' to clear the backlog, after Covid-19.
Likely to open by mid-2024, it has been criticised by Isle of Wight Council's cabinet member for adult social care, Cllr Karl Love.
Isle of Wight patients have previously turned down mainland treatment, offered by the NHS but under a private scheme, due to travel.
Calling the proposed location 'terrible', Cllr Love said increasing the number of operations would bring adult social care to a standstill, due to creating extra pressures on an already stretched sector.
He said it would address one problem but cause another, however Mr Cattell said not operating meant patients' health would deteriorate further, piling different pressure on adult social care.
Mr Cattell said although Islanders might like to see the hub closer, Winchester is the NHS's preferred location.
Michaela Dyer, managing director of the Hampshire, Southampton and Isle of Wight Clinical Commissioning Group said, on Monday, the idea is about making sure capacity can be expanded overall, giving patients a choice about where to have their operation.
Mr Cattell said the hub would be designed for high volume, low complexity, fast turnaround surgery.
A survey by Healthwatch is seeking residents' opinions.