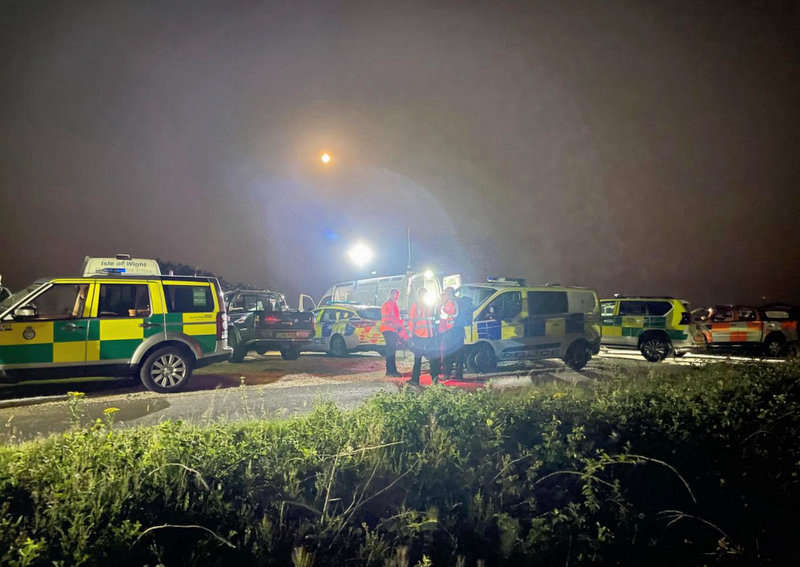 Facebook: Isle of Wight Police
Emergency teams worked together to locate a missing person in Ventnor last night (Wednesday).
Police, WightSAR and ambulance crews were called to the area of St Boniface Down o help locate a man.
The NPAS (National Police Air Service) helicopter was also drafted in from Bournemouth to assist.
The man - deemed high risk by police - was located and left in the care of the ambulance service.
Posting on Facebook, Isle of Wight Police said:
"We attended a report of a missing person. Due to the circumstances, they were graded as high risk.
"The light was fading and the location in Ventnor was difficult. Officers and WightSAR spent a few hours searching fields and the surrounding area.
"Thankfully the person was located. They were injured and needed medical treatment and have been taken to hospital.
"A big shout out to WightSAR who are all volunteers - and without them it would have been very challenging tonight."