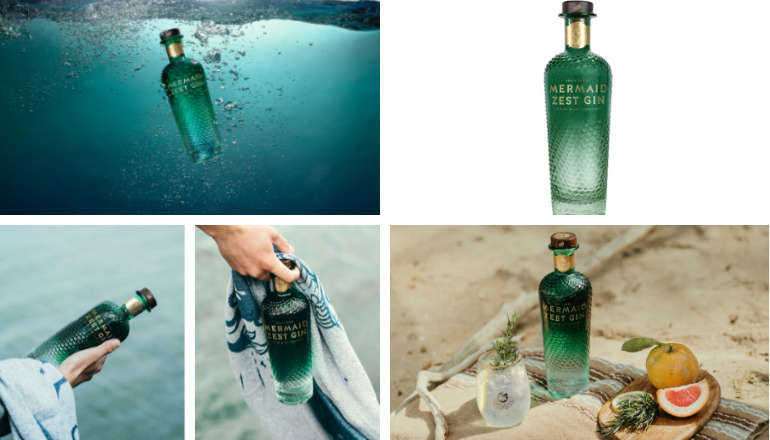 Mermaid Gin has announced the newest zesty addition to its ever-expanding range of spirits.
Mermaid Zest Gin joins Mermaid Gin, Pink Gin and Salt Vodka as the fourth flavour of the sustainable range.
Mermaid Zest Gin — a limited-edition, smooth and refreshing grapefruit and gentle juniper London Dry Gin — will be officially launched at the Junipalooza Gin Festival in London on June 11 and 12, and will be available online from the Isle of Wight Distillery and John Lewis shortly.
The spirit is produced in Seaview at the Island's only distillery.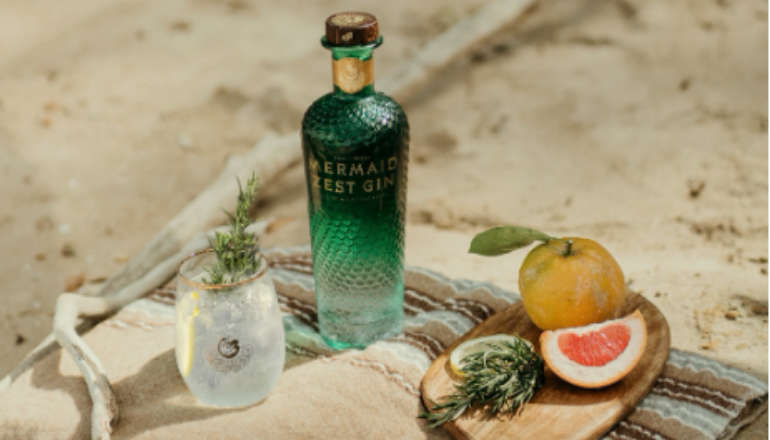 Xavier Baker, co-founder of Mermaid Gin, said:
"We are delighted to announce the launch of the limited-edition Mermaid Zest Gin to gin lovers, offering a slightly different but equally exciting taste profile to our original Mermaid Gin.
"Mermaid Zest Gin is a blend of citrus and herbaceous ingredients, with our signature 'hint of sea air' from foraged rock samphire.
"It's an exciting new addition to our gin portfolio, demonstrating great versatility and delicious served as a gin and Mediterranean tonic or in a more complex cocktail."
The full-strength gin is presented in a striking emerald green scaled bottle, in line with the rest of the Mermaid spirit range.
The plastic-free bottle has been crafted from recyclable glass and features a sustainably sourced natural cork stopper and tamper-proof seal made from corn and potato starch, which composts in food waste recycling within 6-12 weeks.