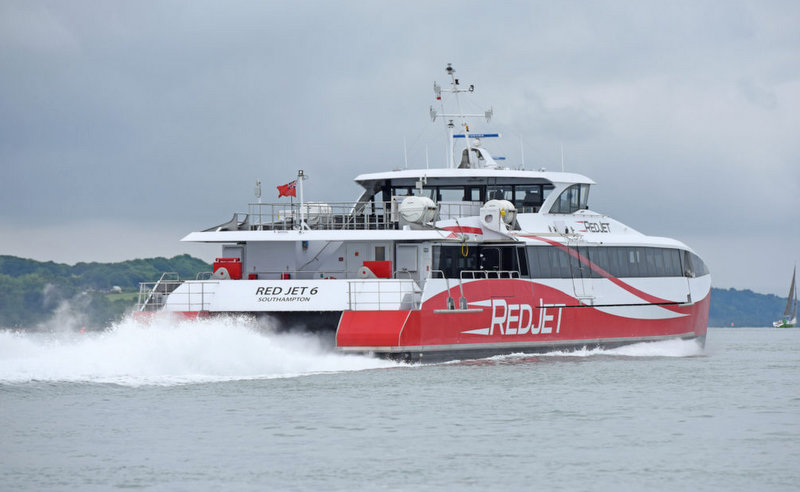 Red Jet
Red Jet sailings have been cancelled this evening (Wednesday) and several have been called off tomorrow morning (Thursday).
The ferry firm says it is due to a mechanical fault with the jet unit on Red Jet 7.
The cancelled sailings tonight from Southampton are:
From Cowes tonight:
Tomorrow the 06:15, 07:35 and 08:55 from Southampton and 06:55, 08:15 and 09:35 from Cowes will also be off.
The ferry firm has apologised.
Red Jet 16:55 & 18:15 from Southampton and 17:35 & 18:55 from Cowes cancelled due to a mechanical fault with the jet unit on Red Jet 7. We apologise for any inconvenience to your journey.

— RF Service News (@RF_Travel_News) October 13, 2021
Red Jet 06:15, 07:35 & 08:55 from Southampton and 06:55, 08:15 & 09:35 from Cowes tomorrow morning (14/10) cancelled due to a mechanical fault with the jet unit on Red Jet 7. We apologise for any inconvenience to your journey.

— RF Service News (@RF_Travel_News) October 13, 2021