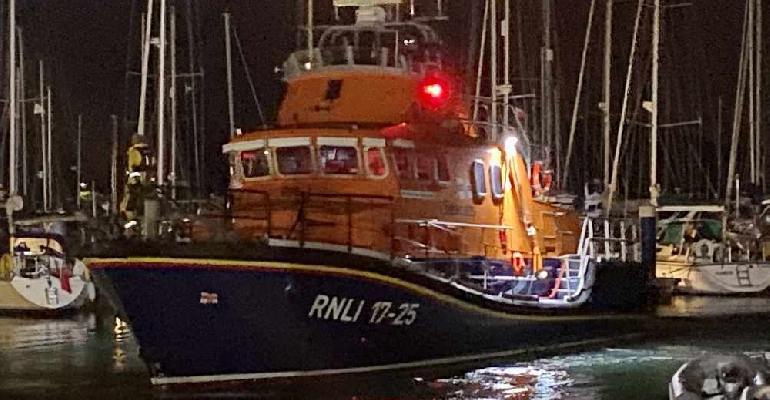 A run aground rib prompted a late night call-out for Yarmouth RNLI.
One person has been airlifted to hospital, and six others have been safely taken ashore following the incident.
Crews were called to the stranded vessel at Lymington River just before midnight.
It had become stuck on the marshes to east of the mouth of Lymington river.
Because of the proximity to the shore, the RNLI deployed their 'Y' boat in order to assess the situation.
This quickly became a multi agency rescue operation involving Lymington Coast Guard
Rescue Team, Hampshire Police, SAR 175 helicopter and the ambulance service.
Yarmouth lifeboat returned to harbour and was ready for service by 3.45am.