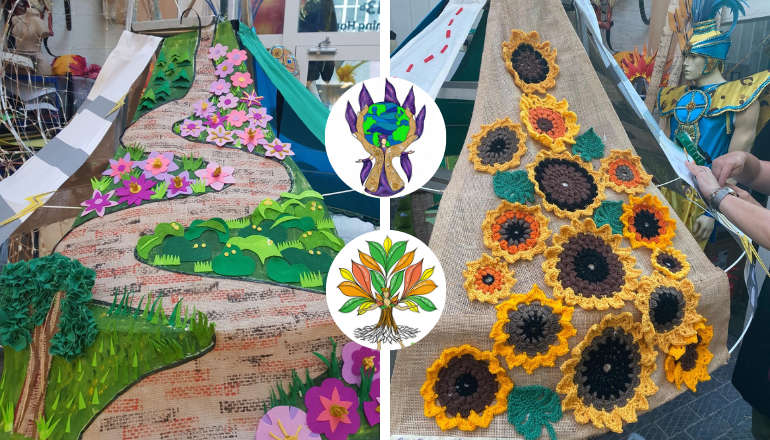 After two years away due to the global pandemic Mardi Gras is coming back to the streets of Ryde next month.
This year it will be the opening parade for National Children's Carnival Week, in partnership with UK Centre for Carnival Arts and other carnivals from Leeds to Hastings to the East Midlands.
Isle of Wight Mardi Gras 'Our World Our Future' takes place through the streets of Ryde on Saturday July 9.
Costumes made at the Adult and Community Learning Centre will lead three of the four sections of this year's parade, symbolising 'People' 'Places' and 'Planet'.
Hannah Ray, Director of New Carnival said:
"Over the past five years we have been researching and testing new techniques and materials which are environmentally responsible. It has been fantastic to put all the work together in to create some large show stopping costumes.
"The quality and attention to detail on these costumes are exceptional. It will be a real treat to see them out on the road kicking off celebrations for National Children's Carnival week."
For more information about the Isle of Wight Mardi Gras 2022 contact [email protected]