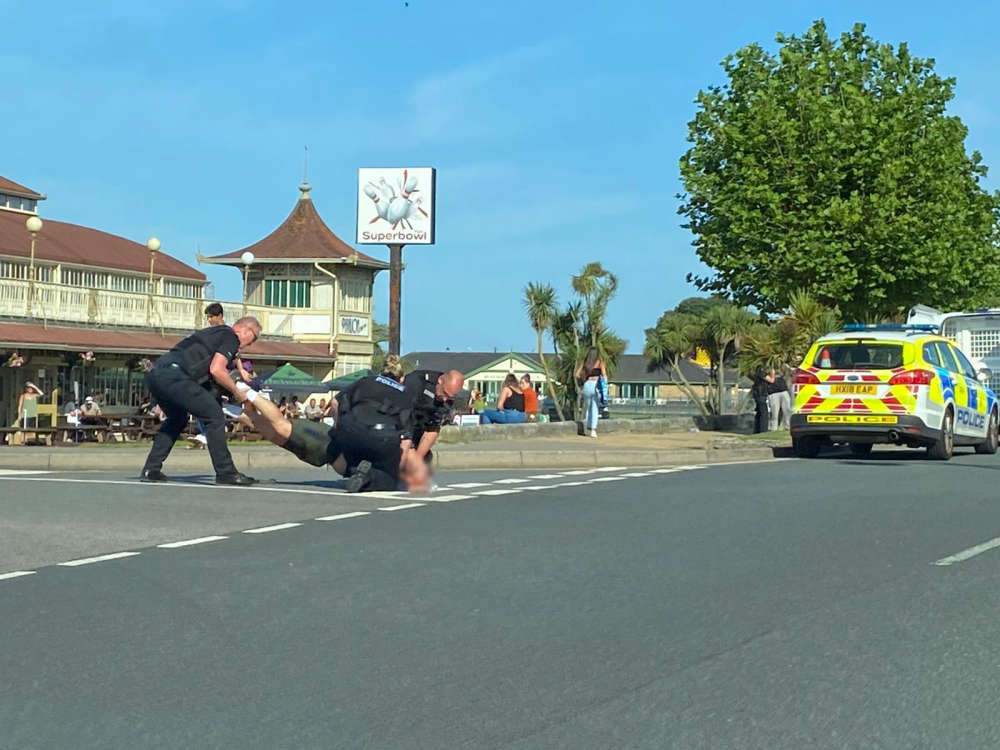 BREAKING: An incident in Ryde has prompted a large police presence this evening (Saturday).
At least one person has been detained on the seafront, Isle of Wight Radio has been told.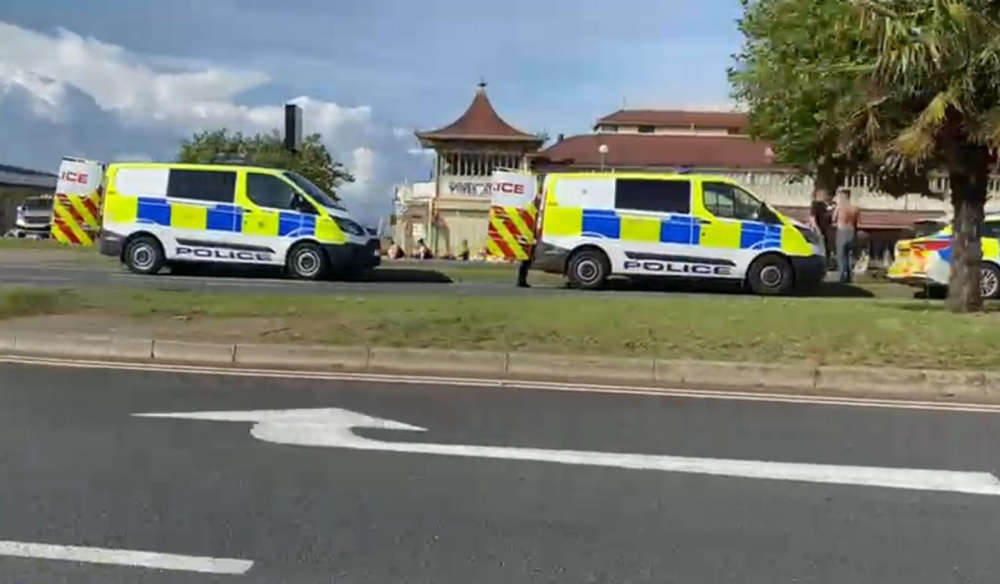 Several police vehicles have descended to an area outside Ryde's SuperBowl.
Pictures show a man on the ground being detained by at least three officers.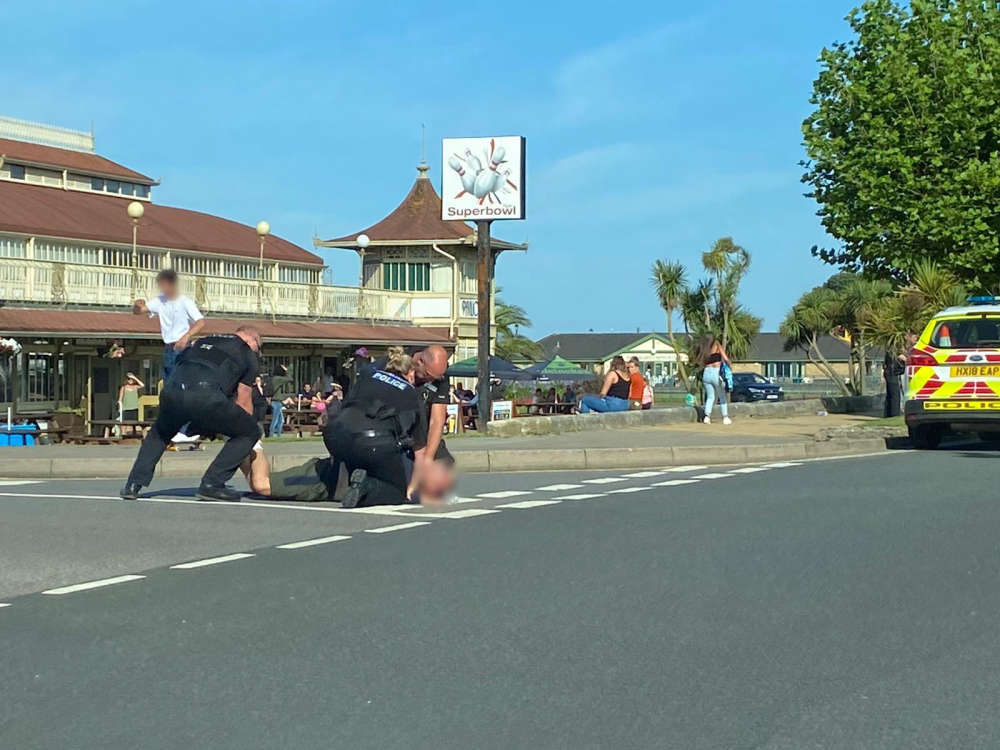 We've asked Hampshire Constabulary for a comment.