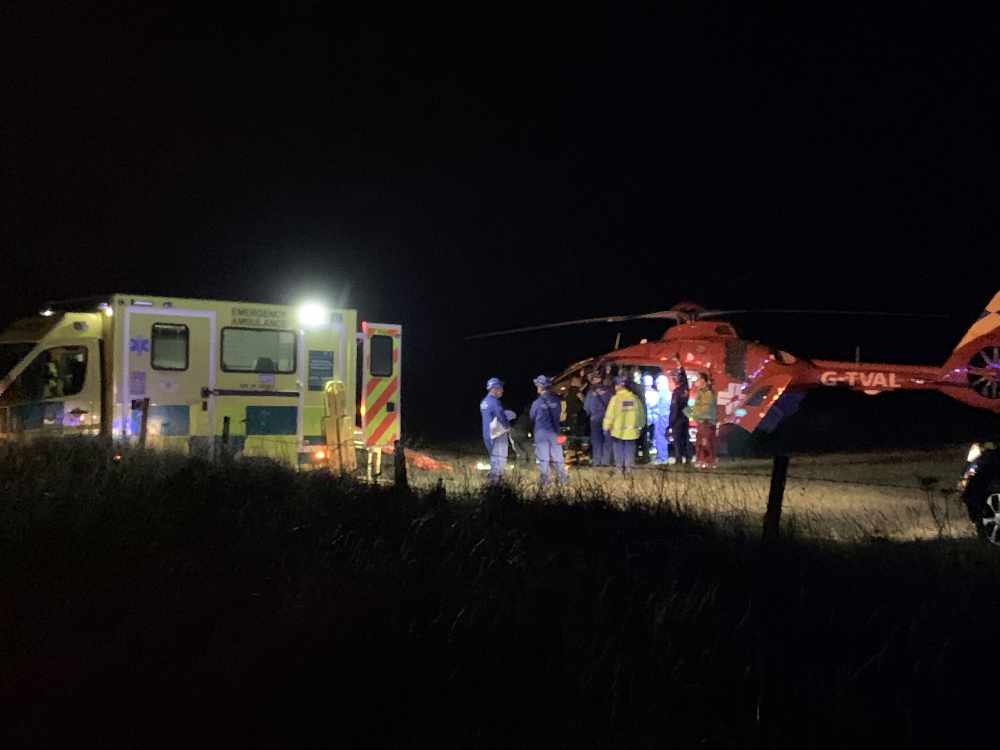 The Isle of Wight Ambulance Service said one male has been airlifted after receiving injuries from a fall from a cliff edge at Compton Bay late last night (Sunday).
*Updated*
As reported first by Isle of Wight Radio, emergency rescue teams from HM Coastguard, along with a paramedic ambulance and an ambulance officer were called to Compton Bay at around 11pm yesterday evening.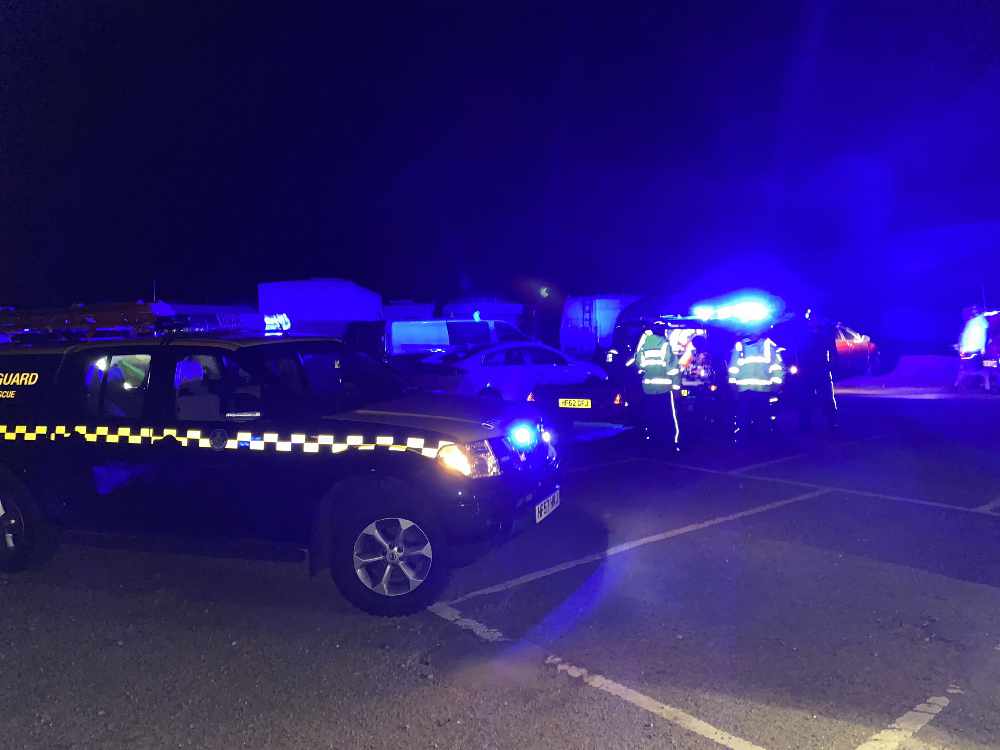 Photo thanks to Ventnor Coastguard.
The casualty was recovered from the cliff by teams from Bembridge, Ventnor and Needles Coastguard Rescue.
Due to the casualties injuries, support was given by the Thames Valley Air Ambulance, with the male of undetermined age being airlifted to Southampton General Hospital.
His current condition is unknown at present.
Coastguard rescue teams were stood down shortly before 1.30am.
*Updated*
Ventnor Coastguard says a person fell 20m from Hanover Point.
📟 CALLOUT 09.08.20 23:15 114/2020

Called with @needlescrt following a 999 call that a person had Fallen 20m
Over a cliff at Hanover Point. Supported @OFFICIALIOWAS with recovering the Casualty to the Cliff Top. Further support from @TVAirAmb
To airlift casualty. pic.twitter.com/RxZrux1pRM

— Ventnor Coastguard Rescue Team (@VentnorCRT) August 10, 2020
A spokesperson for HM Coastguard said:
"At 11.11pm last night (9th August) Needles and Ventnor Coastguard Rescue Teams and the Isle of Wight Ambulance Trust were tasked to a person who had fallen down a cliff at Compton Bay.
"The Coastguard Rescue Teams assisted the casualty to the air ambulance which then transported the person to hospital."