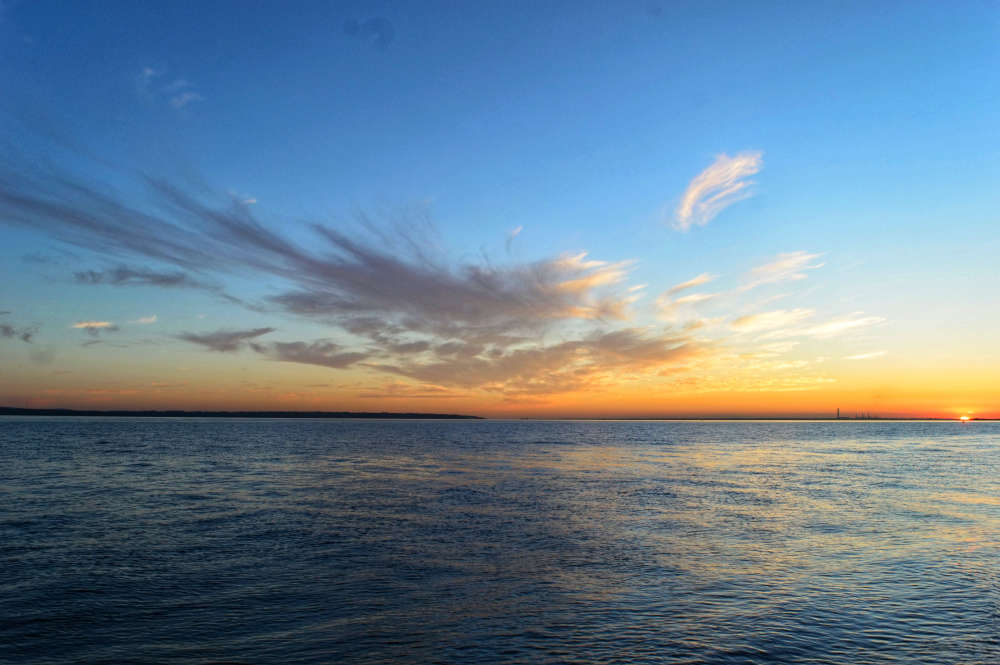 Guests will get this view of the Solent.
The licence for what is being dubbed the Solent's first luxury floating restaurant has been granted after a single objection called the application before the Isle of Wight Council.
Approved last week, by the licensing sub-committee, councillors considered concerns about noise nuisance from The Boat, a 34-metre, fully refurbished yacht, before ruling they had been addressed.
One objector had said the floating restaurant, which would be based at Venture Quays in East Cowes although sailing out into the Solent, would affect nearby residents, including those in the over 55s residential complex, Princess Court.
They said:
"I am sure people would not want a nightclub blaring out music into the night and drinking alcohol there."
Speaking at the meeting, on behalf of The Boat, solicitor Matthew Phipps said this was not an application for a nightclub as it adhered to restaurant hours and closes at midnight.
The Boat had, however, created a noise management plan, addressing any potential concerns and would act 'proactively, before any complaints were made'.
The noise management plan had not been finalised, but the council's environmental health officer said it was '90 per cent there' and would have to be completed, and approved, before any licensing activities can start.
Part of the management plan, The Boat said, will ensure customers respect the needs of other users on the sea and those on land, by staff telling customers and monitoring their exit where appropriate, as well as installing signs by the door.
Despite concerns from East Cowes residents, Mr Phipps, said they do not have permission to disembark people at Venture Quays, with attendees arriving via boat or tender.
Plans were revealed earlier this year for a restaurant spread over three decks.
The Boat is being run by the Freehold Group, who took inspiration from the Grand Banks oyster bar on the Hudson River in New York.
According to the licensing application, it looks to be open as soon as possible but primarily trading during the summer period.