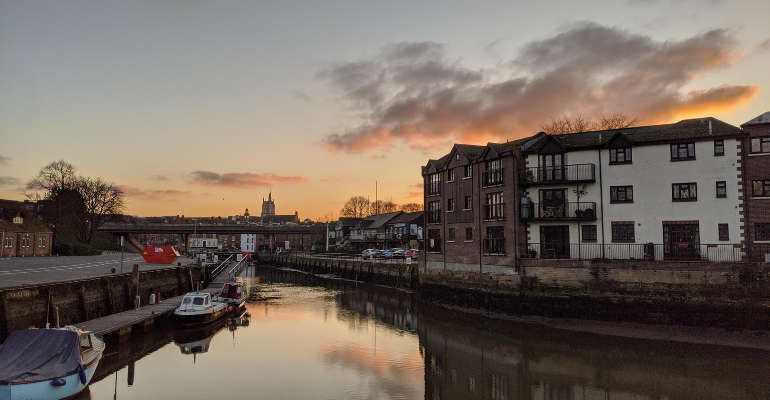 The next steps in the Isle of Wight Council's plans to revitalise Newport Harbour are being considered by senior councillors as new planning guidance for the area comes forward.  
Following a long consultation process, the publication of the masterplan for Newport Harbour in 2019 put forward a number of possible features for the harbour area, with the wider aim of regenerating the whole of the historic county town.
Options suggested included restaurants, housing, commercial space, new car parking, higher education resources, a pedestrian bridge, a rebuild of the existing Riverside Centre, a new hotel and a cultural venue.
Cllr Paul Fuller, cabinet member for planning and community engagement, said:
"This new planning document is another step on the way - there will be further consultation when more detailed planning applications are made.
"We welcome more input from local residents before we make any final decisions here."
Cllr Julie Jones-Evans, who has responsibility for regeneration, said:
"This next stage for delivering the regeneration plans of the Harbour is crucial for getting feedback from residents, so we can evaluate and progress the project.
"It's a large brownfield site, full of history and importance for Newport that can deliver many community gains. We can use this consultation to recheck on the council's aspirations in light of the impact of the pandemic."