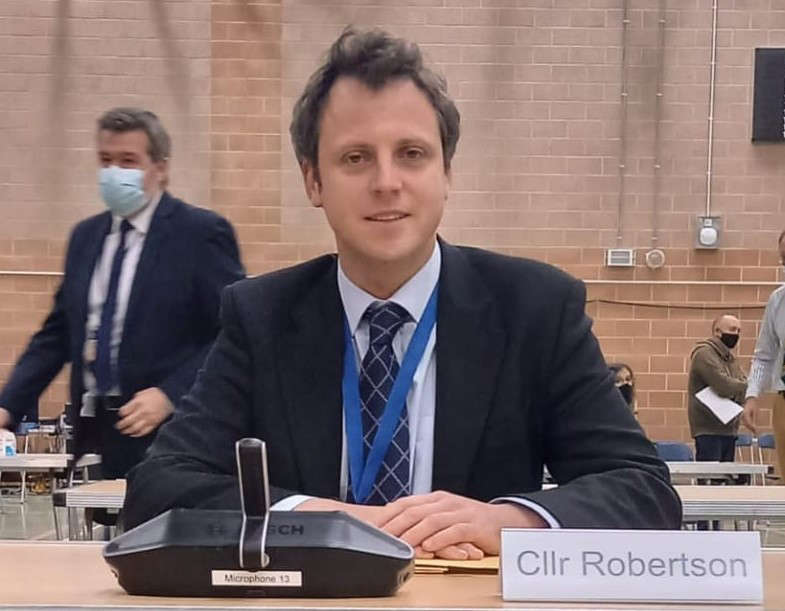 Bembridge councillor Joe Robertson has been elected as the new leader of the Conservative Group at County Hall. 
The news follows Cllr Steve Hastings' decision to step down as Group Leader, due to ill health.
Speaking following the selection meeting, Joe said:
"I am delighted to have been chosen by my party colleagues to undertake this role. As the largest group on the Council, the Conservatives have a key role to play by contributing to policy development and holding the Alliance Group who run the Council to account.
"I would like to thank Steve for his leadership of the Conservatives over the past few months, particularly in developing the council's scrutiny function as the new administration got underway. Steve will continue as chair of the Corporate Scrutiny Committee until January, when he will step down ahead of a Full Council vote to elect his successor. I will be nominated to succeed him in this role.
"I will be announcing appointments to a new look top team in the next few days. There will be an important role for some of our new councillors elected in May of this year. We will continue to work constructively with councillors across the Council chamber, as we saw at last month's Full Council meeting when we secured cross-party support for Peter Spink's motion about planning and housing."
Joe, who was elected as the new Councillor for Bembridge in May, grew up on the Island and attended school locally. He is married with two young children.
Joe has previously served as a member and chair of St Helens Parish Council, as well as in a range of other community and voluntary organisations. Professionally, he works as an advisor to a national nursing charity.