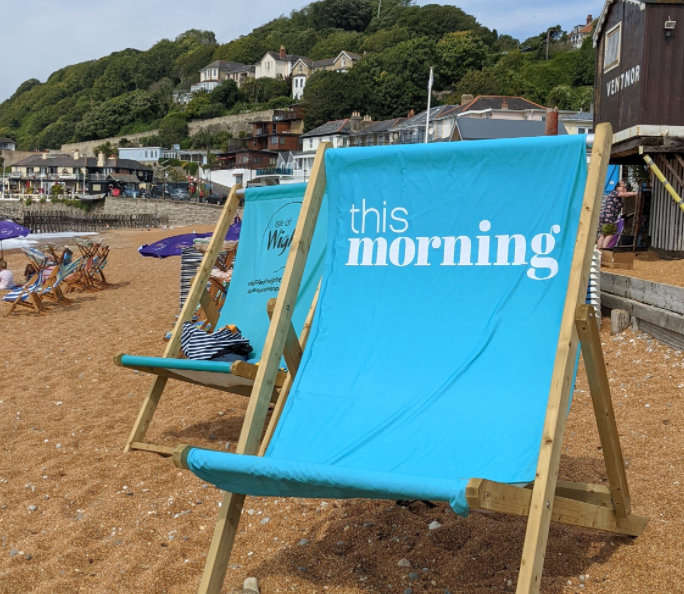 ITV has been filming live from Ventnor Beach today (Friday).
Presenters Josie Gibson and Jeff Brazier have been on the sand, in search of their 'beach paradise'.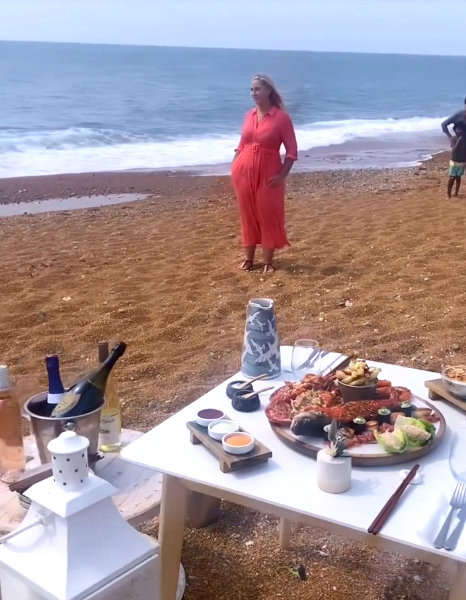 (Josie Gibson)
They've been promoting an £85,000 cash and Mercedes competition for hit shows, This Morning and Loose Women.
Yesterday, the duo were on Sandown Beach in front of ITV's cameras, filming a series of live competition segments.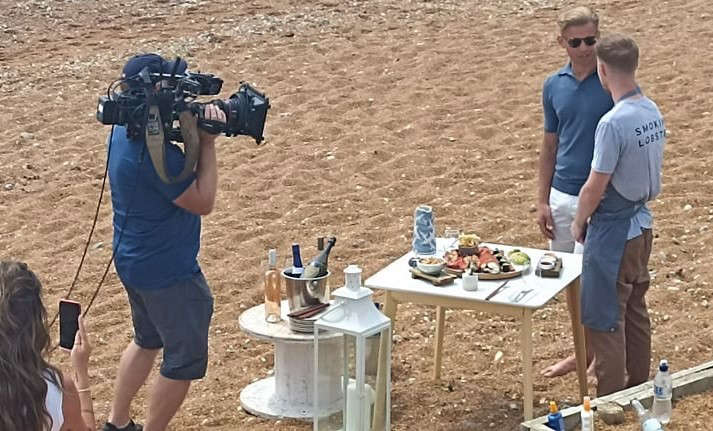 (Jeff Brazier with Liam Cowles)
Today in Ventnor, they chatted with local businesswoman Sophie Blake, before meeting GC Giancovich and Liam Cowles from The Smoking Lobster restaurant.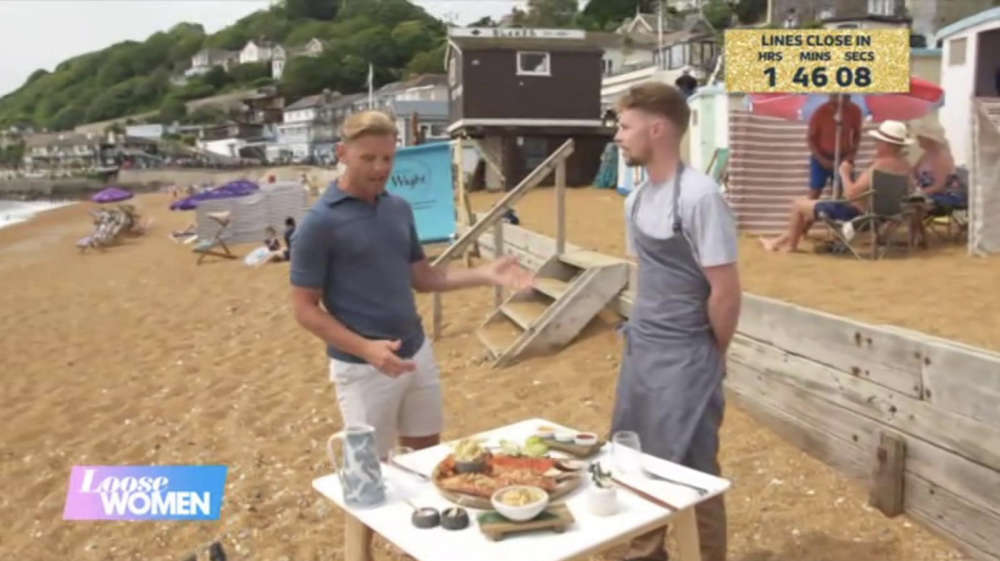 (Jeff Brazier and Liam Cowles. Credit: ITV)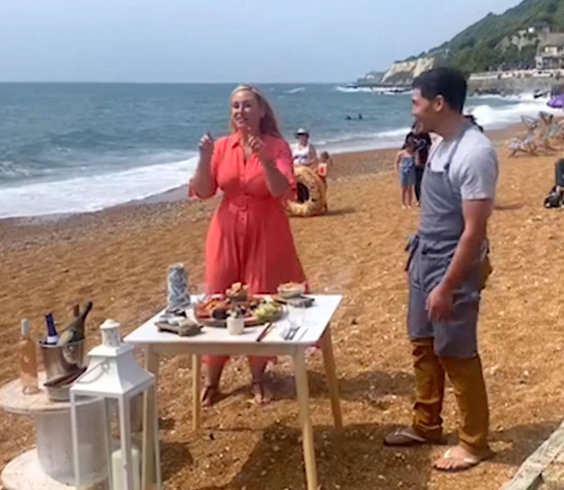 (Josie Gibson with GC Giancovich)
Co-ordinated by Visit Isle of Wight, the filming on the Island has now finished, but you can catch up on ITV Hub.
WATCH
Related Story - https://www.iwradio.co.uk/news/isle-of-wight-news/itvs-this-morning-and-loose-women-film-on-sandown-beach/