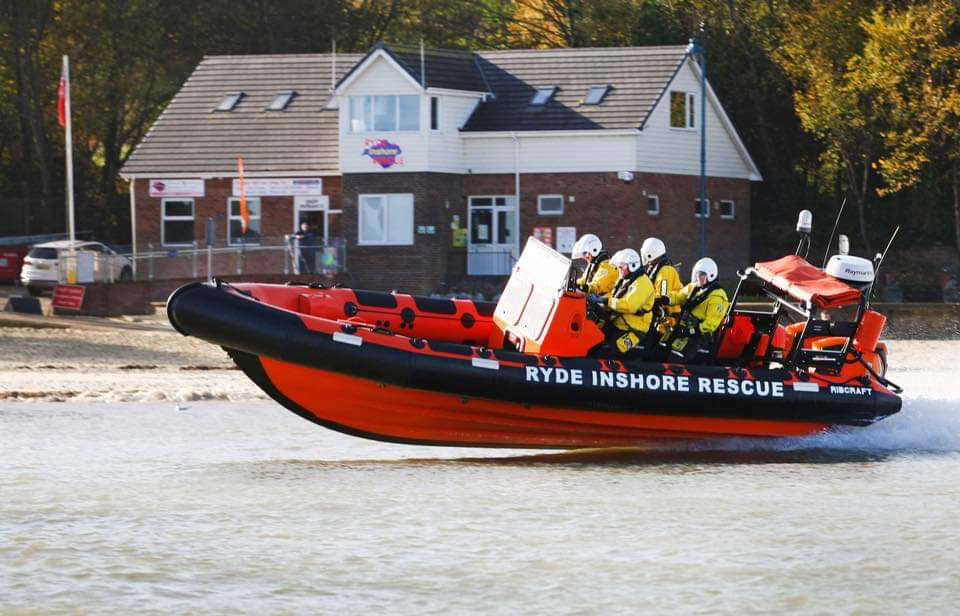 Ryde Inshore Rescue
Ryde Inshore Rescue is looking for enthusiastic volunteers to join its team - with a number of roles and responsibilities on offer.
Scroll for pictures...
Boat crew, shore crew, helping out in the shop, boat launchers, fundraisers and headquarters staff are some of the opportunities on offer.
Some of the volunteers have been with the organisation for more than 20 years but others for not as long, however, Martin Osborne, Secretary of Ryde Inshore Rescue says they are "all one family".
He says the organisation has a good rapport with businesses to allow people to be on the pager, with some volunteers working at Vestas and Wightlink for example.
Martin, originally from Seaview, has been involved in the organisation his whole life and has been speaking to Isle of Wight Radio:
"We will accept anybody who wants to fulfil a role in community service volunteering, if you want to do that and make a difference, certainly to help save lives at sea, we want you...We will welcome you with open arms."
"We are looking for anybody, whatever you want to be in our organisation we can train you, we just want people with loads of enthusiasm."
Ryde Inshore Rescue also provides training for its members, some of which include VHS licences, boat training and tractor driving.
In 1956 Martin's late father and two friends started up Ryde Voluntary Life Corps which provided lifeguarding services along Ryde seafront. It has since grown to become what it is today, Ryde Inshore Rescue.
Asked what Martin loves most about working with Ryde Inshore Rescue, he said:
"Without sounding emotional, just we make a difference if we save one life - we make a difference and that's all that counts...We all just mock in and have a good laugh, it really is fun just doing what we do and the best part of it - the icing on the cake is that we really do feel like we have made a difference."
The watch is on Sunday between 10am and 2pm.
Monday nights is crew training.
SCROLL through pictures here...
Find out more about the application process here https://rydeinshorerescue.com/contact-us