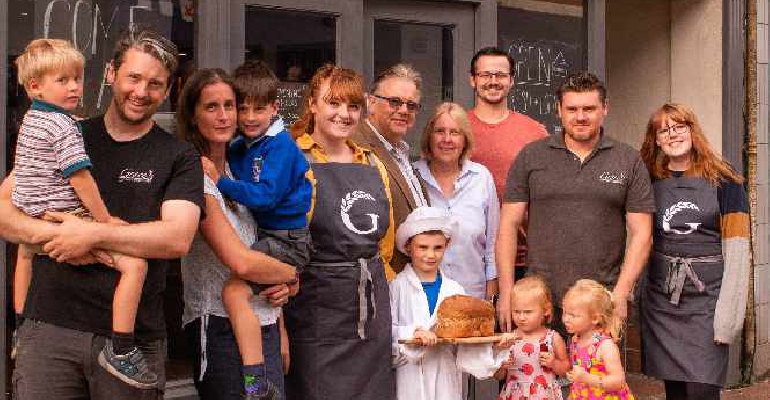 The Redrup famiily, Grace's Bakery
The Island's Grace's Bakery has been nominated for the prestigious Bakery Industry Awards.
The family-run business says it is "really excited and surprised" that the team have been nominated for the prestigious accolade.
It comes as the company was recently nominated for two national awards in November, as previously reported by Isle of Wight Radio.
The Island company is just one of three finalists for the Customer Focus Award, which recognises all the hard work the team have put in this year.
They have been nominated because of the firm's ability to adapt during the pandemic, and they were chosen because of comments from customers on social media.
A spokesperson for the Grace's Bakery told Isle of Wight Radio:
'We're one of just three finalists for the Customer Focus Award but whether or not we win we're just really chuffed to have made the finals
'So, we would like to say a massive thank you to all of our wonderful customers that have supported us this year, together we have made it through 2020 despite all the challenges!'
The winners will be revealed in an online ceremony at 6.30pm on Wednesday 20 January, which you can tune into and watch for free at www.britishbaker.co.uk